30. SKC
SKC
SKC, the well known Korean media manufacturer, demonstrated new 52x CD-R (700MB) and 24x CD-RW media.
The company supports the newest 4x DVD-R writing speed with the latest media, showed below. DVD-RW discs are also available.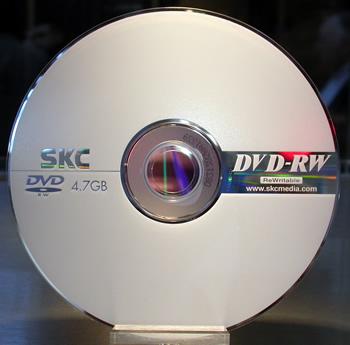 The DVD+R/RW media line currently supports the 2.4x recording speed, but the company plans to upgrade to 4x in the following months, as soon as the 4x DVD+R/RW recorders become widely available.