34. Nero
Nero
As it was also the case with last year, Ahead had a truly multithreaded presence on this year's show. One could see stands presenting to the public the whole suite of the Ahead products in several booths of the hardware manufacturers.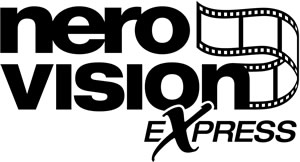 Nero Vision Express 2.0 is a major upgrade to the company's video authoring application. It is a comprehensive high-end DVD authoring and editing tool that takes the complexity out of any video creation. It offers full DVD/VCD/SVCD authoring, editing, and recording capabilities. Importing, editing, and burning directly to disc are all extensively integrated as part of the advanced DVD+R/RW (+VR) support incorporated in this program.
Quality enhancements have also been made to Nero's famous MPEG-2 encoder enabling real-time speed with little or no sacrifice in quality. Animated menus and buttons, background music, in-depth photo imaging, cropping, image manipulation, filters, text, storyboard and transition effects, splitting, cutting, chapter changing, menu editing, and an array of other features are all available to let users create magic movies.
InCD, a proactive CD/DVD packet writing application, has been upgraded to version 4. This proprietary application was developed by Ahead's engineers to raise the bar on packet writing. Geared toward OEMs, InCD 4's auto-detect, hot-plugging and Plug and Play features make installation and use easier than any previous packet writing application. InCD 4's auto-detect feature uses a generic core code, bypassing ID string lists specific to recorders, allowing packet writing immediately after the software or recorder is installed. Minimum drive requirements are an MMC compliant drive hosting: "read"; "write"; "get drive status"; "get disc info"; and "get drive info" operations. In addition, hot-plugging and Plug and Play are supported by InCD 4 to simplify installation even further.
In addition, InCD 4 supports fast user switching under Windows XP with full OS integration and minimal graphical user interface. Basic recording operations are available via the right-click menu under the Windows Explorer property page when the optical recorder is highlighted. You can also ( optionally) access the program's functions by right-clicking on a tray bar icon. It is also possible to Eject/Re-load via Windows Explorer and to hard eject via the eject button on the recorder under all operating systems.
Other features include an Easy Write Reader on MRW (Mount-Rainier) discs and a local html is available to inform users in case the operating system is not Mt. Rainier compatible. A localized html information page on legacy discs can be read on all systems that do not have a UDF reader driver. InCD 4 fully supports CD-RW, CD-MRW, DVD+RW, DVD+MRW, DVD-RW and DVD-RAM (available Q2/03) formats, including support for Low/High/Ultra Speed CD-RW (21/74/80 min discs). It is also fully compliant with the UDF 1.50 standard in legacy mode, the UDF 1.02 standard, the Mt Rainier specification, and fully read or write compatible with InCD 3.x discs (legacy and Mt Rainier).
Nero ShowTime - a complete solution for the playback of DVD movies, video files and Nero Digital, the new standard in MPEG-4 audio video compression. ShowTime supports a multitude of formats such as DVD-Video, VCD 2.0, Mini-DVD, and Nero Digital. Nero ShowTime brings a new viewing and listening experience to any PC.
Along with full DXVA and power management support, ShowTime has superior quality ISO-compliant MPEG decoding, advanced adaptive de-interlacing for best possible picture quality from interlaced DVD's (such as DVD's made from home video or TV show DVD titles), full screen/scalable video window with customizable on-screen display, AC3 5.1 channel Dolby Digital, SP-DIF digital output, and a host of other options.
Expected to be ready for prime time in Q2, Nero ShowTime will form part of an integrated 'one-stop' OEM DVD software suite, which will include NeroVision Express 2.0, InCD 4.0, Nero Burning ROM and/or Nero Express, and Nero BackItUp
Linking the Nero applications together will be Nero SmartStart, an intelligent task and application launcher that goes further than any other toolbar seen before. Fully customizable and featuring standard/advanced modes, Nero SmartStart lets you access any Nero application and guides you to success in a single click. We were presented a preview of this feature but, unfortunately, we were not allowed to photograph it :(