18. Galaxy
Galaxy
Galaxy was established in 1994, and is dedicated in the manufacturing and distribution of quality computer components.
The company's head office is in Hong Kong and its factory is located in China. This combination of business structure offers us the very competitive edge. It combines all the advantage of technology vision, technology know-how, and the cost competitiveness of production in China.
We met Ronnie Chow, Senior Regional Sales Manager, at Hall 23.
The product line of Galaxy includes VGA cards based on the NVIDIA's solutions.
- GLACIER cooling system, this smartly designed fan cooling is the great work from Arctic-Cooling and GALAXY to adopt on NVIDIA GeForce 6800 solution, guaranteed superior overclock ability on card, cool and quiet.
- design in glacier cool appearance by integrating the same icy blue color tone on PCB, fan and components.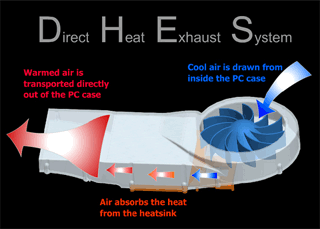 Soon we will have the chance to test Galaxy's products.
What you don't usually see is the presence of such interesting girls between VGA cards...