41. Abit - Page 1
ABIT
We met Marta Piccoli, the Marketing Manager of ABIT (South Europe). She was kind enough to make a small walk with us in ABIT's booth, and discuss their new products, with the help of ABIT's technical stuff.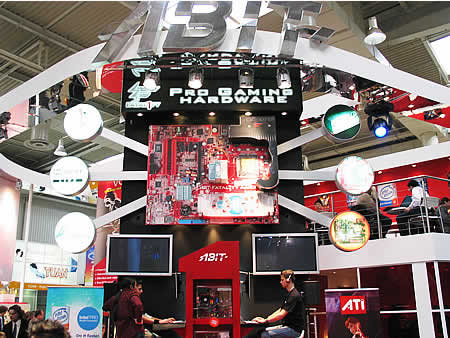 The Fatal1ty AN8 motherboard uses the nForce4 chipset, designed for AMD Athlon 64/FX processors platforms. μGuru technology delivers optimum overall system performance and innovative AudioMAX 5.1 channel pure audio technology helps you zero in on your prey. By using a different interface card for sound reproduction, and not a chipset built on the motherboard, ABIT delivers one of the best sound quality available on the market, eliminating all noises from motherboard signals.
The AN8 SLI motherboard has all the features of the Fatal1ty AN8 model, but users can use two graphic cards in dual SLI mode, combining their graphic power for better gaming performance. It also uses the AudioMAX 7.1 channel pure audio technology.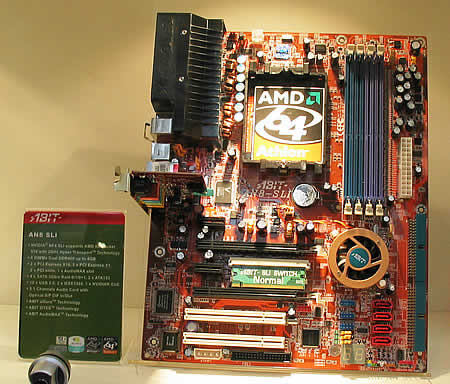 This is the SLI motherboard, designed for Intel CPUs. Again, it is loaded with features, like the AN8 model.
ABIT offers a wide range of motherboards for any processor. In the following pictures, you can see their latest suggestions.