Pioneer DVR-720H-s DVD Recorder
10. Reading Tests
Pioneer DVR-720H-s DVD Recorder
Reading Tests

Although the DVR-720H-s's main function is recording to DVD/HDD, many people may consider buying this as a solution for playback/recording without requiring a separate DVD player. The performance of a DVD player can be described in terms related to reading speed, reading accuracy, compatibility with various CD/DVD recordable/rewritable formats as well as data/audio playback support, stored in any common medium.
DVD support
The Pioneer DVR-720H-s we received for testing is a Region-2 drive, meaning that the unit is able to decode (play) only the pressed DVD-Video discs coming from the European region. However, the player can be found in the European market through retailers as region-free, making it possible to use with any disc regardless of the regional restrictions applied on it. We did a quick search on the Internet and we found quite a few retailers that offer this unit as multi region/region-free.
The DVR-720H-s supports both PAL and NTSC TV signal transmission formats. Of course, the player will recognize only the region 2 or region free NTSC DVD-Video discs. This feature is adjustable through the setup menu (look at the Video In/Out menu, NTSC on PAL TV)

We connected the DVR-720H-s using the Scart interface with the corresponding cable, which was not included in the unit's package. Of course, the DVR-720H-s supports the DVD-Video format.
We recorded a 4.35GB DVD-Video file on various DVD-R/DVD-RW media. In case you didn't notice it in the specifications page, this recorder can only record on recordable or rewritable discs of the "minus format" (DVD-R/DVD-RW).
The DVR-720H-S can play DVD+R and DVD+RW discs, even if it is not stated in the manual. Quoting from the manual "This recorder will play and record DVD-R/RW discs. Compatible media: DVD-RW Ver.1.1, Ver.1.1/2x and Ver1.2/4x. DVD-R Ver.2.0 and Ver2.0/4x/8x". We tried with different media and different recording speeds, and the results were mixed. Some DVD+R/RW discs could be played back with no problem, some could not be read at all from the DVR-720H-s. Bear this in mind, if "plus" format support is important to you.
We also tried some DVD+R9 (Dual layer recordable discs) of various brands.
We recorded DVD-Video discs with DVD-ROM booktype and with DVD+R9 booktype and the DVR-720H-s could not recognize them. So bear this in mind if DVD+R9 reading support is important to you. The burners we used for the reading tests are some of the latest dual-format available on the PC market, as well as some 1st generation recorders. Pressed single / dual layer DVD-Video discs were also included in the test. Here, we remind you that the Pioneer DV-720H-s supports DVD-R/RW and DVD-Video playback. All the test discs were created with the same PC /software in the DVD-Video mode.
Recorder
Media
Speed
Recognition
Playback
Sony DRU-530A v2.0h
Taiyo Yuden DVD-R 4x
4x
OK
Pioneer DVR-107D v1.05
CMC DVD-R 4x
4x
NEC ND-2500A v1.06
Ritek DVD-R 4x
4x
JVC DVD-RW 4x
4x
TDK DVD-R 4x
4x
Taiyo Yuden DVD-R 4x
4x
Mitsubishi Chemicals DVD-R 4x
4x
Optorite DD0401 v1.30E
Hi-Space DVD-R 4x
4x
Verbatim DVD-R 4x
4x
BTC DRW1008IM v0.55
Pioneer DVD-R 4x
4x
LiteOn LDW-811S vHS0K
FujiFilm DVD-R 4x
4x
As was expected, all the DVD-R/DVD-RW discs were recognized and played successfully without problems.
The DVR-720H-s as expected supports reading of the DVD-ROM format.
Both formats are supported.
The DVR-720H-s supports the Baseline JPEG file format and EXIF 2.2 (used by digital cameras). It can read files with horizontal resolution ranging from 160 to 5120 pixels, and with vertical resolution from 120 to 3840 pixels. The device cannot read progressive JPEG files, and recognizes as image files only those that have .jpg, .jpeg, jif, jfif file extensions. Also the DVR-720H-s will not recognize a DVD-R/DVD-RW data disc that contains image files. It will only recognize CD/CDR discs. The display of images is done by a special menu option, named Photoviewer. There, we can navigate through the disc's directory structure, and view thumbnails of the image files before selecting one to view full screen.
The DVR-720H-s works well with AudioCD, CD-R/-RW, VideoCD and Super-VideoCD playback. The tracks are recognized correctly regardless of whether the disc is factory- pressed or a CD-R/RW. Please note that, when talking about data CD (CD-R/-RW), we refer to either compressed audio files (MP3, WMA, Ogg Vorbis.), pure *.wav files, or to VideoCD and Super VideoCD.
In the case of pressed/recordable/rewritable AudioCDs the player recognizes and plays all the tracks. The device played audio files from CD-R, 10x HS-RW, 24x US-RW and 32x US-RW discs we inserted in the disc tray.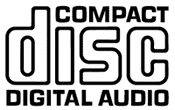 The Pioneer DVR-720H-s will not let anyone who has purchased any protected audio discs in a music store down. The tested discs were "Natalie Imbruglia - White Lilies island" protected with Macrovision' Key2Audio system, and "Celine Dion - A New Day Has Come" protected with Cactus Data Shield 2000. Both titles were recognized and played without any problems., which is good news as this kind of media are practically not playable on PCs due to the protection schemes designed to discourage PC users from copying them.
The Pioneer DVR-720H-S does not support the Super AudioCD format.
Read on to the next page to see how the DVR-720H-s performs with compressed audio.