Pioneer DVR-720H-s DVD Recorder
16. Timer Recording & Disc Navigator (DVD)
Pioneer DVR-720H-s DVD Recorder
Timer Recording & Disc Navigator (DVD)
The Timer Recording is used to program the DVR-720H-s to record up to 32 recordings up to a month in advance. The timer can be set to record just once, every day, or every week. The DVR-720H-s also has a feature named "Recovery recording". With this feature, if you have scheduled a recording and the disc inserted is not recordable or the available space is not enough, the DVR-720H-s will automatically record the scheduled broadcast to the hard drive.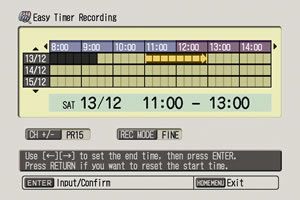 When you insert a DVD-R/DVD-RW disc containing previously recorded video, the Disc Navigator is used to edit the video and the structure it contains. As stated before, VR mode provides greater flexibility. This can be seen from the following screenshots.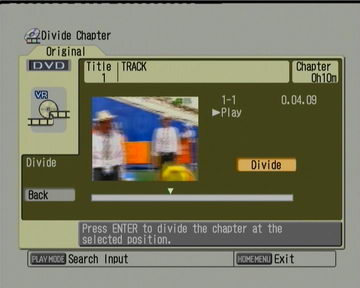 We can open a recording from the DVD, and logically divide it into chapters, or combine two recordings into one.
This is how we can lock recordings within a disc, to avoid accidental deletion. The DVR-720H-s will not permit the user to erase this recording unless it is unlocked first.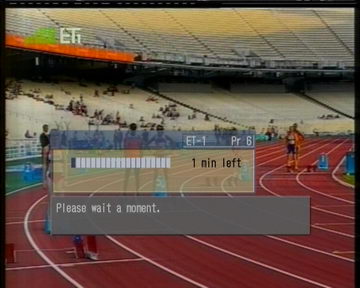 The above screenshots, as you can see, are for the VR format. On the next page, we will show the same process for the Video format which it is a little different.