6. DAE Tests
Philips DVDR1640P DL Recorder - Page 6
DAE Tests
- Pressed and CDR AudioCD results
The DVDR1640P supports up to 40X CAV DAE speed. The following results were reported when using Exact Audio Copy.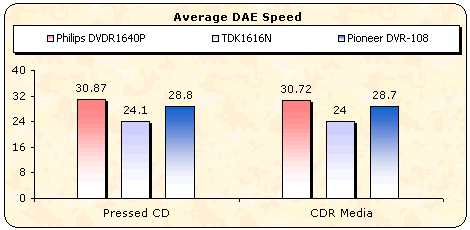 The DVDR1640P had the fastest performance. Pioneer follows while TDK was the slowest.
- Advanced DAE Quality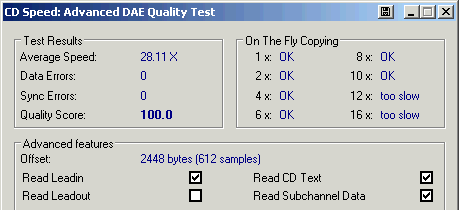 The DVDR1640P achieved a perfect quality score of 100 in Nero's CD Speed Advanced DAE test. The drive can read Leadin data, CD Text and Subchannel data, but cannot read Leadout data. The reported average speed was 28.11X.
- Ripping 90mins AudioCDs
- Ripping 99mins AudioCDs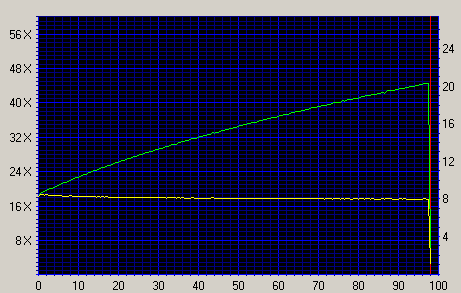 The drive can also read and rip 99min Audio CDs without any problems. The 90min reported a read error.