Gainward Rampage700 2048MB GS
2. Test setup
- Setup
All the test were conducted in the following PC:
Motherboard: Asus Stiker II Extreme Bios 0901 (Nvidia 790i Ultra SLI)

Processor: Intel Q9300
Case: Open Air testbed
Power Supply: OCZ GameXStream GXS600 SLI-Ready
Memory: 2x1GB Supertalent DDR3-1600 (1333MHz@ 7-7-7-20-1T)
HDD: WD 200JB 7200RPM
Monitor: LG L246WH-BH 24"
Windows VISTA SP1 32bit with all the latest updates installed
DirectX November 2008
ATI Catalyst v8.12 Hotfix with High Quality settings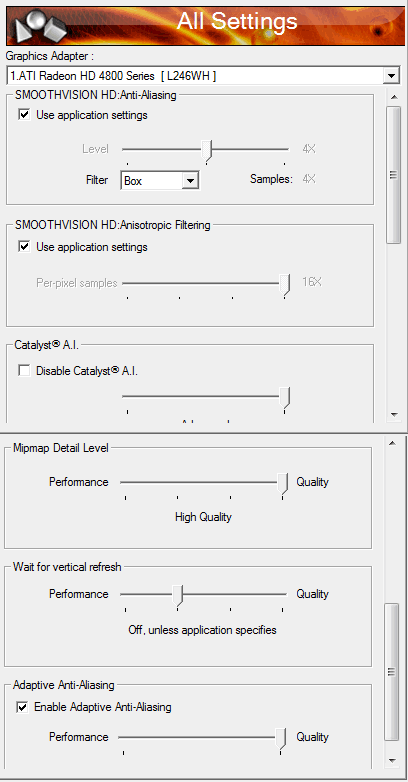 All the tests were conducted under the same testbed and of course the same version of the Catalyst drivers. Many games and applications were used in the performance evaluation procedure. FRAPS was also used to measure the FPS when needed.
DirectX 9
3DMark 05 v1.3.0
3DMark 06 v1.1.0
Half Life 2: Episode 2
Crysis v1.2.0 Retail
Crysis WarHead v1.00 Retail
Far Cry 2 v1.00 retail
DirectX10
3DMark Vantage v1.0.1
Company Of Heroes v1.7.1
Crysis v1.2.1 Retail
Crysis WarHead v1.00 retail
Far Cry 2 v1.00 retail