Gainward GTX 465 GOOD Edition review
3. DirectX 9, DirectX 10 settings
- Testbed DirectX9
For all the tests we used the default settings of the 3DMark05 software, as you can see below: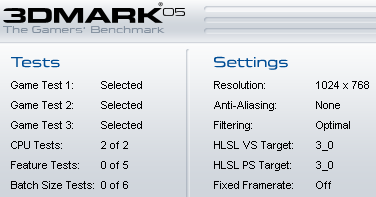 Again we left all settings to default:
- Testbed DirectX10
We used the three pre-defined benchmarks of the 3DMark Vantage software in different resolutions.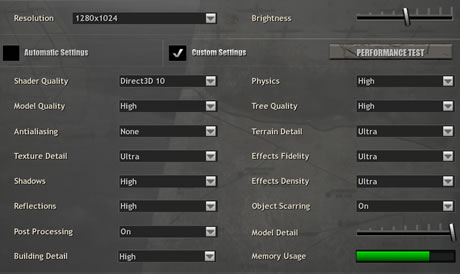 We used the built-in benchmark with all the visual details (quality) maxed out.
We used the FRAMEBuffer benchmark tool for three resolutions, 1280x1024, 1680x1050 and finally 1920x1200. We took measurements for all the available quality settings.
We used the built-in benchmarking utility and maxed out all the visual details under DX9/DX10. We also measured the performance with 16x AA/16x AF enabled.