21. DVD+R DL - Page 2
BenQ DW1620A DL Recorder - Page 18
- Writing Quality
* Verbatim 2.4X DVD+R Double Layer Media
Using KProbe v2.4.0 and the LiteOn SOHD-167T at 6X, we saw a major increase in PI errors on Layer 1.
Using the Plextor PX-712A and PlexTools, we also noticed increased PI errors on Layer 1.
* TraxData 2.4X DVD+R9 Double Layer Media
The recording quality seems very good, with much lower PI error rates on both Layers 0 and 1 compared with the Verbatim DL media.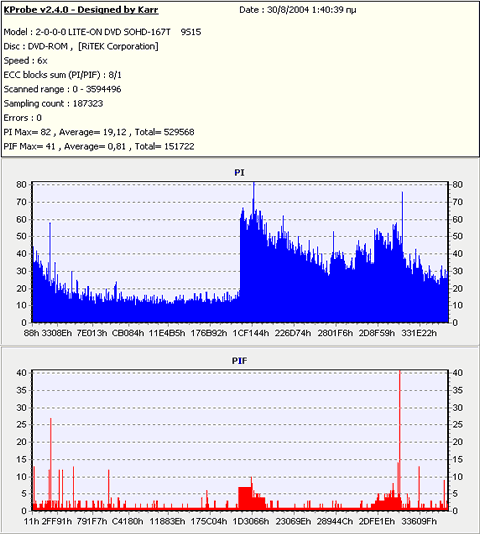 - Compatibility
The BenQ DW1620A will burn directly all DVD+R9 projects with DVD-ROM booktype, making sure you will get maximum compatibility.