5. Conclusion

Throughout these pages, we have reviewed, tested and evaluated the latest ION 2 model PSU from Vantec, the 460N. The ION 2 has a lot to offer and will satisfy the needs of most end users.
The ION 2 performed without a hitch after several days of operation. Our test bed included one optical drive, two HDD devices, 2 120mm case fans, and an ATI X800 graphics card and its associated water cooling set. The PSU supported all these devices with considerably little noise, thanks to the temperature controlled fan, which truly keeps noise levels to a minimum. The ION 2 also offers protection to your system with its Electric-Shock-Free Protection, Over Voltage Protection, Over Current Protection, Short Circuit Protection features.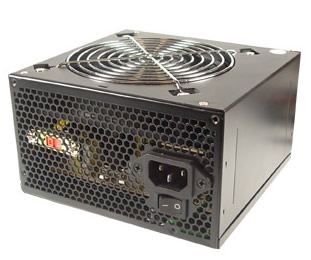 The pre-sleeved cables make a difference to the interior layout of any PC, keeping things relatively neat and tidy. The only drawback with the ION 2, is that the cables are fixed to the PSU, unlike some other PSUs where any unused cables can be disconnected from the PSU itself. Finally, the VANTEC ION 2 460W supports both EPS12 and ATX12 through a 20 to 24 pin converter, supplied with the package.
The Vantec ION 2 460W ranges in price from US$59.99 to US$64, including VAT.