6. DAE Tests
- Pressed and CDR AudioCD
Using a pressed AudioCD and its CD-R copy with EAC, we get the following results:
Similar performance for all drives.
-Advanced DAE Quality
The Sony drive reported the best results, with a quality score of 100 (perfect) in the Nero CD Speed Advanced DAE test and slightly behind the NEC drive in average speed which however, did not manage a perfect quality score.
- Reading 90/ 99mins AudioCDs
The drive could not read the 90mins media, producing the above error.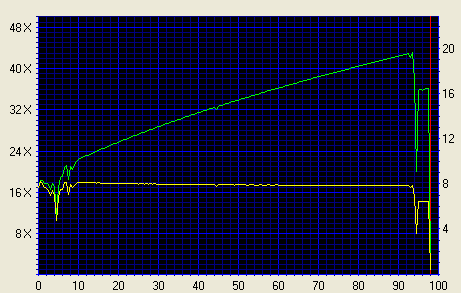 In this case, the drive managed to successfully read the 99mins audio CD, generating a drop in speed at the completion of the reading.