14. Overclocking
After seeing the performance of the PowerColor X1950Pro with various games, the time has come for overclocking...or not? Unfortunately, we didn't manage to overclock the card since it is as yet not supported from ATI Tool 0.25b16 and ATI's Overdrive, the feature being inaccessible. It is very possible that such features will be solved in the near future...
- Temperature
The PowerColor uses a special air cooling system to maintain much lower GPU temperatures. As PowerColor comments "...The ARCTIC COOLING Accelero X2 compliments the X1950 PRO exceptionally well by simultaneously cooling the GPU and memory. The ARCTIC COOLING has 6 heat pipes that allow superb cooling. Even when the board is overclocked, the Accelero X2 minimizes noise level with a high airflow, a unique cooling performance with extra heat pipes and patented vibration absorption..."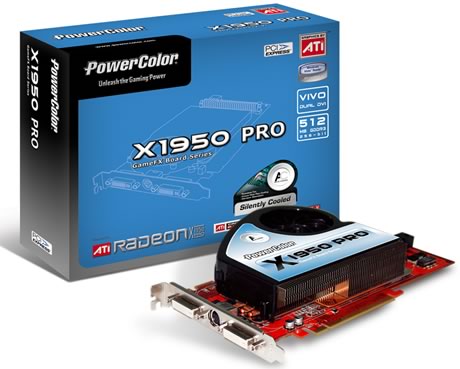 Now let's move on to the most interesting part, the actual performance. We used 3D Mark06 to raise the card's GPU temperatures to the maximum possible and here is what we got:
The overall performance is very good. The card idles at 40~41°C and at full load reaches 53°C, while at the same time, remaining almost inaudible. A strong point of the PowerColor X1950Pro.