Gainward HD4850 1GB Golden Sample
11. Final words
The Gainward HD4850 1GB Golden Sample is features impressive specifications that allowed us to have great expectations in terms of performance. After all, the HD48xx series have been a user favorite medium-high end product and the addition of the 512MB of memory should make the difference. The test results did not let us down, The graphics card is faster than the majority of the overclocked 8800GT/9800GT versions that are currently available in the market.
The Gainward has made a good job replacing the stock cooler that made overclocking easier and more efficient. According to our tests, we got the GPU clock was increased by 10.14% while the memory ran 20% faster.
The card will also render very well the latest game titles and the produced frame rates are high enough for playing. The relatively low FPS numbers we got with the "Company Of Heroes" game should be addressed to a driver problem.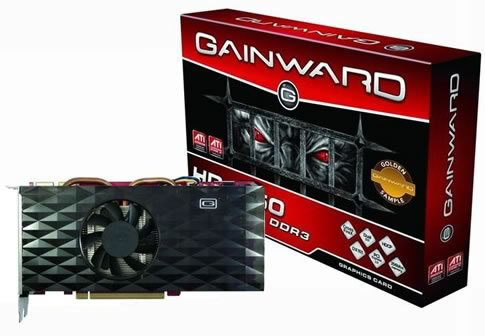 So what we have here is a a product that performs very well out of-the-box, and has a retail price of &euros;160~180. In the table below you can see the average retail prices of the main "competitors" of the Gainward card in the mid-range market segment.
| | |
| --- | --- |
| Product | Average Retail Price |
| Generic Nvidia 8800GT 512MB | €115 |
| Generic Nvidia 9800GT 512MB | €120 |
| Generic Nvidia 9800GT 1GB | €150 |
| Generic ATI HD4850 512MB | €142 |
| Generic ATI HD4850 1GB | €170 |
As you can see the Gainward HD4850 1GB is quite competitive and it would possibly cost you some additional &euros;20~40 compared to the Nvidia 8800GT/9800GT products. We believe that Gainward's solution deserves this extra cost and the performance boost you will get will probably make you agree with us.