AOpen XCcube EZ65-II Mini Barebone System
2. Retail Package
AOpen XCcube EZ65-II Mini Barebone System - Page 2
Packaging
-The box
-The XCcube
The AOpen XCcube EZ65-II arrived at our labs in a fairly compact package that contained the unit, plus the accessories needed to assemble it into a working pc.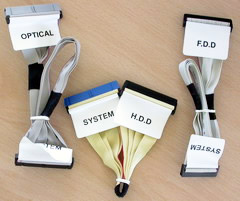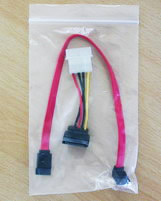 - XCcube case (black color) with motherboard and 275 Watt AOpen PSU
- User's manual
- Easy installation guide
- Software/drivers bundle
- A FDD cable
- Two Parallel ATA cables
- One Serial ATA cable
- One Power adapter for the Serial ATA power connector
- One plastic bag with an assortment of screws
- One cleaning cloth
- One copper heat sink plus an 80 mm fan attached to CPU socket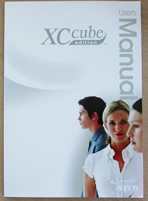 Strangely enough, the package did not contain a mains power cable. The case comes with the motherboard and the PSU already installed, thus minimizing the effort needed to assemble the system. The IDE and FDD cables included are not the usual flat ribbon type, but instead the harness type with the proper color coding and each connector bears a descriptive label. While all this may sound too much, it will greatly help people that are not so experienced in assembling PC components. In general, the whole package is designed so that even people with little experience can assemble a working system.
Moreover, the AOpen XCcube EZ65 provides connections for almost every modern protocol and interface available for connecting peripherals. The XCcube is available in a multitude of colors such as white, red, gray, blue, and black. The sample we received was black.