2. Installation
Installing a hard disk drive inside the Muse is very easy. In contrast to the majority of 2.5" enclosures on the market, the Muse does not require any tools, like a screw driver, in order to open and close its cover. A very ingenious design makes it very convenient when opening or closing the case.
Simply attach the back of the hard disk to the IDE connector in the Muse. That's it...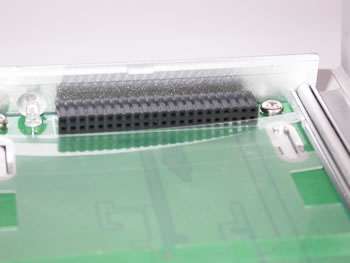 ...just like this...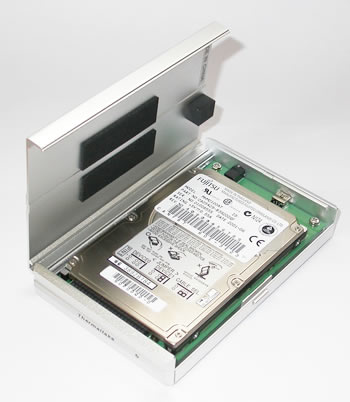 The rubber strips mounted inside the top of the cover, help keep the drive firmly in place.
Just close the cover, and it's ready...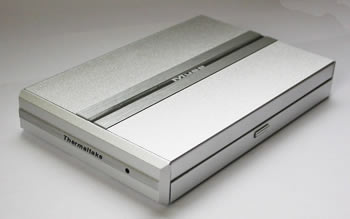 You can now connect the USB2.0 port on the back of your Muse to your PC with the USB cable, included in the retail package.