1. Introduction
Sony Ericsson, a leading mobile manufacturer, recently updated its line of mobile phones with the addition of the K810i. The new model is more an improvement than an entirely new model. In this review, we will examine the new features and its performance from a users perspective...
- Sony Ericsson K810i
Sony announced the "new" K810i back in February 2007. According to the press release, the previous K800i series sold over 4.5 million pieces, making it one of the most successful mobile phones for Sony Ericsson. The K810i is not an entirely new platform/phone but rather an improvement in some elements, mostly external.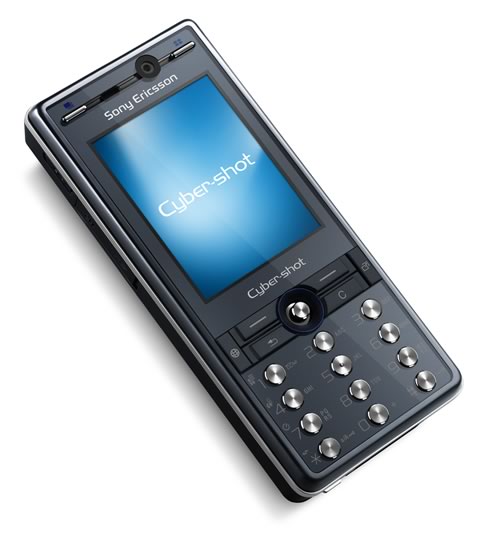 The K810i Cyber-shot phone is a sleek device, boasting a 3.2 megapixel camera, including auto focus and Xenon flash. Innovative new applications such as PhotoFix help to further improve the quality of your pictures, even after you have taken them. Illuminated Camera Icons to the side of the main keypad, which light up when in camera mode, allow the user to access camera menu options at the touch of a button.
"The K810i will appeal to those regularly using their mobile phone to capture quality shots while on the move. Its slender good looks belies its high specification; it's not only a UMTS device for high-speed picture blogging, but also one of the most advanced camera phones available. When in camera mode, the Xenon flash with red eye reduction will help to achieve great picture results in low light conditions. Equally, the new Illuminated Camera Icons will allow the user to select advanced camera settings (such as picture size and self timer) by simply clicking on one of the hard keys; so there is no need to navigate into the full camera menu and risk missing that special shot.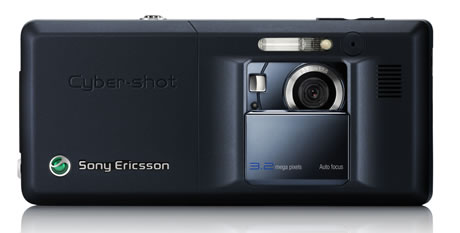 If a photo needs some improvement after it has been taken due to poor light conditions and lack of contrast, then the new PhotoFix solution can optimise brightness and picture contrast at the touch of a button. Meanwhile, if a user is shooting a moving object (perhaps at a sporting event), then the BestPic feature will let them take nine photos in quick succession and they simply choose the best one.
Sharing your pictures is easily done with the K810i Cyber-shotTM phone thanks to a host of connectivity options. Picture blogging allows you to upload your shots to your own blog site, whilst BluetoothTM technology and USB 2.0 make it easy to share photos with friends or connect to your PC.
The K810i Cyber-shot phone is a UMTS 2100 (GSM 900/1800/1900) device available within Q2 2007. Both will be available in two stylish colours: Noble Blue and Golden Ivory.

K810i at a glance:

Imaging
- 3.2 Mega pixel camera with auto focus
- Cyber-shot
- Xenon flash with red eye reduction
- Picture Blogging
- Active lens cover
- BestPic
- Photo fix
- Illuminated Camera Icons
- Picture gallery
- Image stabilizer
- Video call camera

Music
- Music player and Video player
- TrackID(TM)
- PlayNow(TM)
- FM Radio with RDS

Connectivity
- Memory Stick Micro(TM) (M2[TM]) slot
- 128MB Memory Stick Micro(TM) in-box
- 64MB User Free Memory
- Bluetooth(TM) 2.0
- USB 2.0

Support Offers
- 17mm thin
- 2.0" QVGA 262K TFT display
- Full HTML browser
- RSS Reader
- Java MIDP 2.0
- Flight Mode
- Speakerphone
- FOTA (Firmware updates over-the-air)

In-box Contents
- 128MB Memory Stick Micro(TM) (M2[TM])
- USB cable DCU-65
- Stereo Portable Handsfree HPM-62
- PC Tool & Software
- Adobe Photoshop Album
- Wrist Strap

Availability and versions
K810i:
- UMTS 2100 & GPRS 900/1800/1900

K818:
- GPRS 900/1800/1900

- Talk time: Up to 10 hours (up to 2 hours 35 minutes for UMTS)
- Standby time: Up to 400 hours (GSM & UMTS)
- Video call (UMTS only): Up to 1 hour 30 minutes
- Available in selected markets from Q2 2007