2. The Retail Package
We bought our K810i at the retail price of €360. Prices may vary depending on your local region, VAT and shipping costs.
Let's open the retail box:
Opening even further...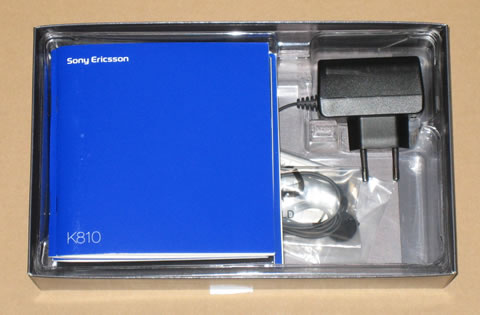 Let's now see what's included in the retail package:
128MB Memory Stick Micro(TM) (M2[TM])
USB cable DCU-65
Stereo Portable Handsfree HPM-62
PC Tool & Software
Adobe Photoshop Album
Wrist Strap
Printed manuals in 3 languages
Time to examine the phone a little closer.
Compared with the "older" K750, the K810i is slightly bigger. It has dimensions of 106 x 48 x 17 mm:
The same connections are used on the K750 and K810i, meaning you can use the same battery chargers and other accessories.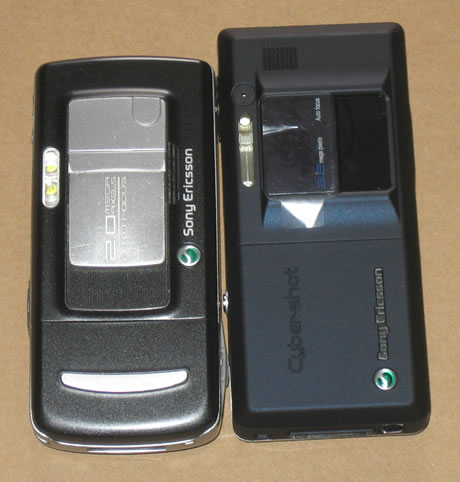 The first time we installed the battery, we left the phone charging for a couple of hours. A full charge should be expected in 1.5~2 hours, very fast!
At night, the joystick and adjacent keys are backlit blue...