3. A closer look
After having checked what's in the retail box, we can now take a closer look at the phone. The first and most noticable difference, compared with K800i series, is the new keyboard buttons. Now they are smaller and round, and while for some this is awkward, we found the keyboard to be quite good. Of course, you need to have small fingers, otherwise it takes some getting used to pressing them. The best idea is to try the phone before you buy it. On the front, is a small camera which can be used for 3G video conferencing.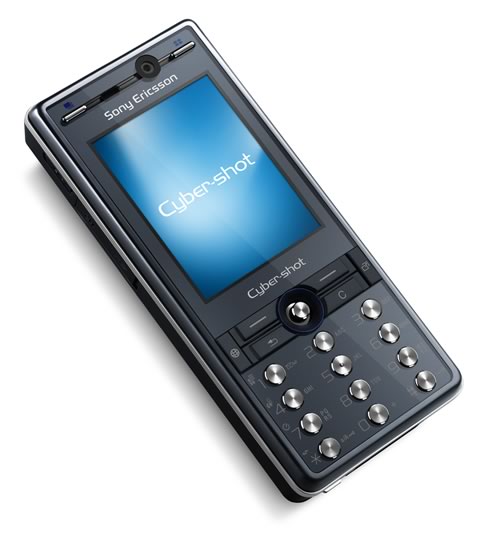 Unfortunately, Sony Ericsson didn't change the usual joystick in favor of a pad design. My K750 has many problems with dust that has collected after using the joystick for almost two years. I hoped that the new K810i may have gone for a different solution. Only time will tell if the joystick here will be any better than on the K750 series. The 2.0" QVGA 262K TFT display is very good, sharp colours and high detail.
There are four major buttons when using the phone, the return and cancel (c) buttons are very useful for obvious tasks. Since I was already a Sony Ericsson user, I didn't have any problem getting used to the buttons. However, compared with the K750, I found the new, round buttons rather small and hard to press. This is a matter of personal taste, but the larger K750 buttons feel better. The button on the top-right opens up the shortcut menu, where there are predefined actions, and of course you can set your own.
< p>On the left side, there are the MicroMemory stick slot and the play/pause buttons, while on the right side, the infrared port, the zoom in/out/volume up/down buttons. Lastly, the camera button is present, in a different colour making it easy to identify.

Lastly, on the back, we can see the 3.2Megapixel camera with Auto Focus and Xenon flash, which promises to eliminate red eye problems. The design of the camera's slide down cover is better than on the K800 series. Unfortunately, video recording is still at low resolution (176x122 QCIF), something that will not please camera fans.