14. Conclusion

AMD and ATI worked together to produce the RD790 for the AM2/AM2+ socket upcoming processors. There are two major and important features that makes the RD790 stand out, the PCI-e v2.0 support and the four PCI-e slots for a Quad Crossfire setup. Those two features appeal interesting in gamers wishing to use them and of course pay the corresponding price.
The Gigabyte GA-MA790FX-DQ6 is the first motherboard in the market that comes with the RD790. Due to Phenom indisposition, we tested the motherboard with an Athlon X2 4600+ processor. We used the same components and we had a direct comparison with a Nvidia 590SLI motherboard from Asus (M2N32 WS Pro). Before the tests we had the strange feeling of who will be the winner between those two boards, since with the Gigabyte we couldn't achieve CL4 for the tested memory at 400MHz. The thing is that the performance gap between the two tested boards isn't that big, but if the Gigabyte could achieve CL4, things might be different.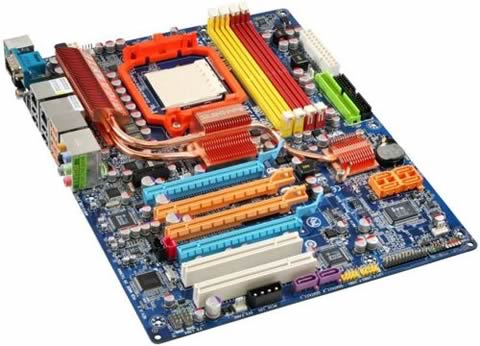 Passing to the board itself, the layout is clean and most major parts can be easily identified. The biggest issue might be the fact that the four PCI-e slots are very close to each other, so if you are dreaming of a Quad Crossfire setup, you will need to get the appropriate graphic cards. Gigabyte could make a better board design concerning this issue. Of course four (4) memory banks are present, four SATA2 connectors and many ports at the back panel.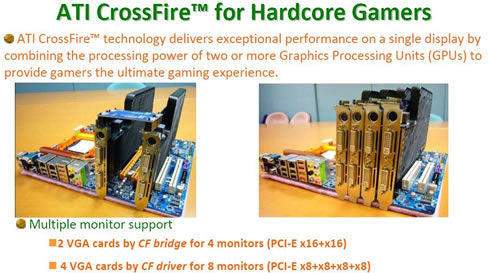 Concluding this review, we feel that this motherboard aims at a specific target group, since there are not so many "hot" new improvements that could justify the increased price, compared to Nvidia's 590SLI. Things might change when the AMD Phenom hits the market, then we will see the true performance of the RD790 with the 1066MHz memory bandwidth and if we are lucky enough to get four identical ATI based graphics cards, a Quad Crossfire setup. For the retail price of 230 Euro, users must decide if those new features are really that interesting to make an upgrade of a current system setup. Upcoming buyers of Phenom, should consider this motherboard since it includes all the needed features to unleash the true power of AMD's future processors
| | |
| --- | --- |
| Retail package | |
| Features | |
| Price | |
| Bios | |
| Performance | |
| Overclocking performance | |
| Overclocking stability | |