13. Overclocking
In our first test, all tested motherboards must achieve the highest CPU speed with all BIOS settings left to Auto. This means that each motherboard must figure out how much voltage the CPU needs in order to be absolutely stable. Memory dividers and memory/FSB/MCH voltages are also left to Auto. In other words this is the easiest overclocking method you can do.
Keeping the CPU multiplier at 12x, Gigabyte GA-790FX-DQ6 reached 2640MHz, while Asus M2N32WS Pro was somewhat faster reaching 2720MHz.
2nd Test
Except from the maximum CPU speed, we have to find the maximum possible FSB frequency with our used CPU. Again all BIOS settings are left to Auto and the CPU multiplier is dropped down to 5x, while the HT dropped to 200MHz. Memory timings and dividers are also left to auto.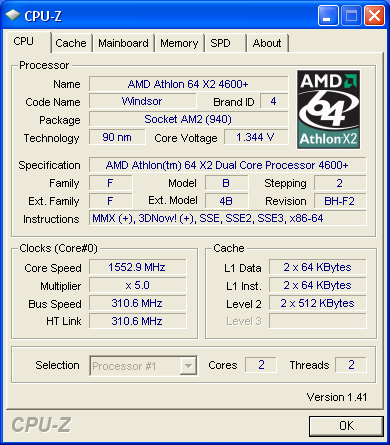 With Auto voltage settings we got a totally stable 310MHz FSB for Gigabyte GA-790FX-DQ6.
- Overclocking stability
We have a mixed image for Gigabyte's overclocking stability. Several times it did managed to post after a failure, however several times didn't and required to perform the Clear CMOS function in order to restore it. We assume that this behavior will improve in future BIOS updates.