Thermaltake PurePower 500W
2. A Closer Look
Instead of two small fans, Thermaltake has chosen to use a bigger, 12cm fan for optimum air flow. The fan operates at lower speeds in order to keep the noise levels down.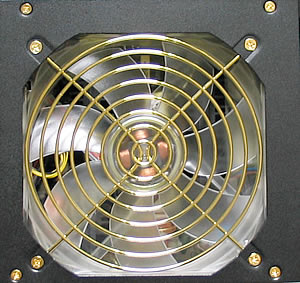 The "Honeycomb" perforation provides much more efficient air ventilation than the more familiar circle or even rectangular pattern.
When working, the fan lights up blue, making the case very impressive.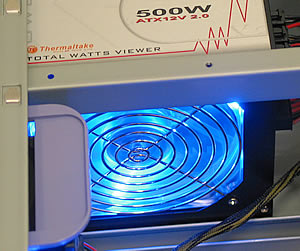 On the upper side of the PSU, there is a label with the main power specifications, warnings and certifications.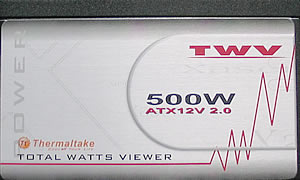 One great benefit of the PurePower 500W is the Socket Design for the connecting cables. You need only install the cables you will be using so that there aren't any extra cables floating around inside your PC case.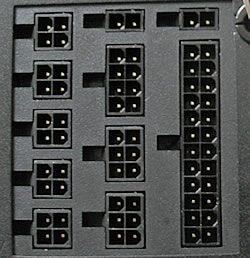 The Watts Viewer in action with the system is turned off. The consumption in this case was 10 watts.