16. DVD+R DL - Page 2
- Writing Quality
In order to test the TEAC DV-W516GB's DVD+R DL writing quality, we used the LiteOn SOHD-167T and the Plextor PX-712A drives.
Ritek Double Layer media @ 2.4X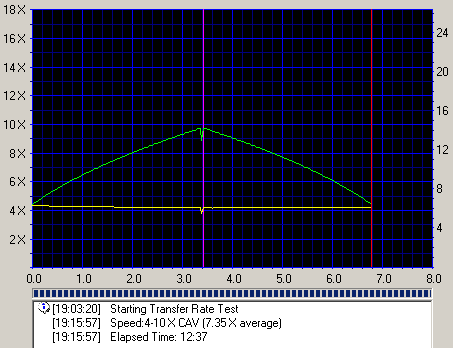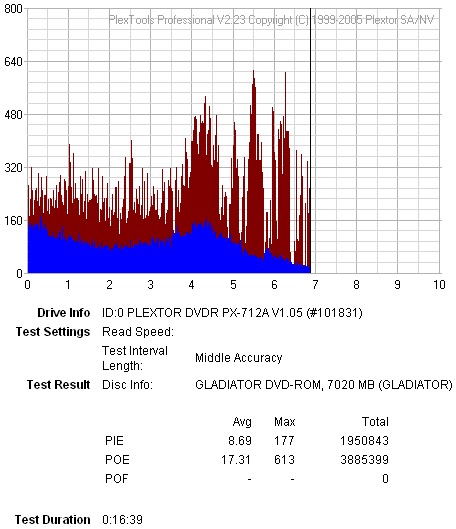 .
The two scans above give us a good quality burn indication, with a good CD-Speed graph, smooth and clean, and a plexscan with low PI but some PO that reach up to 600. Good quality none the less.
Traxdata Double Layer media @ 2.4X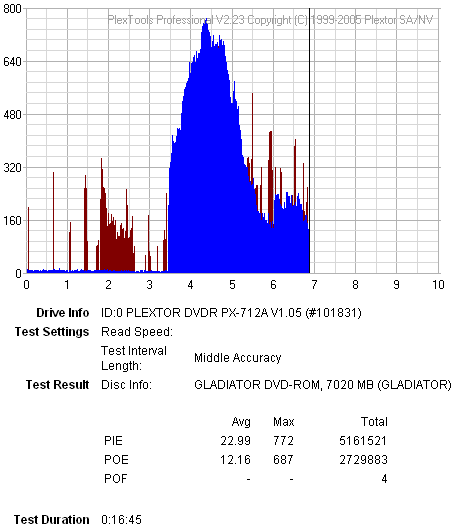 Unlike the first case with the Ritek media, here we have a poor quality burn as it can be clearly seen from the above scans.
Verbatim Double Layer media @ 4X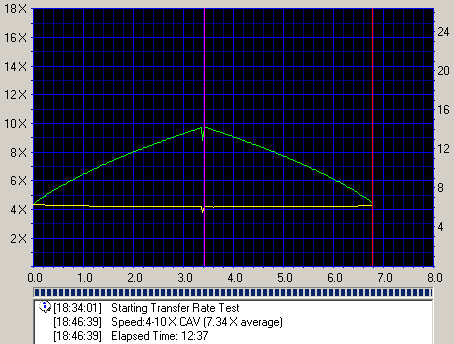 Smooth scan once again, and low values from the Plextools scan. Only difference is that in this case, we are looking at 4X DL media. Good performance from the TEAC drive.