TEAC TN-4D Turntable Coming This Quarter
TEAC will release the TN-4D analog turntable featuring a low-profile direct-drive motor and a static-balanced s-shaped tonearm made by SAEC in mid-March.
Available in two finishes -- Piano Black and Walnut veneer. Its price is expected to be about ¥ 64,800 ($586).
The TN-4D is a two-speed design that includes a SAEC tonearm and Sumiko cartridge, integrated MM phono stage (NJM 8080) and USB output. There's a built-in moving magnet phono stage and a USB output so you can rip vinyl straight to your PC or Mac.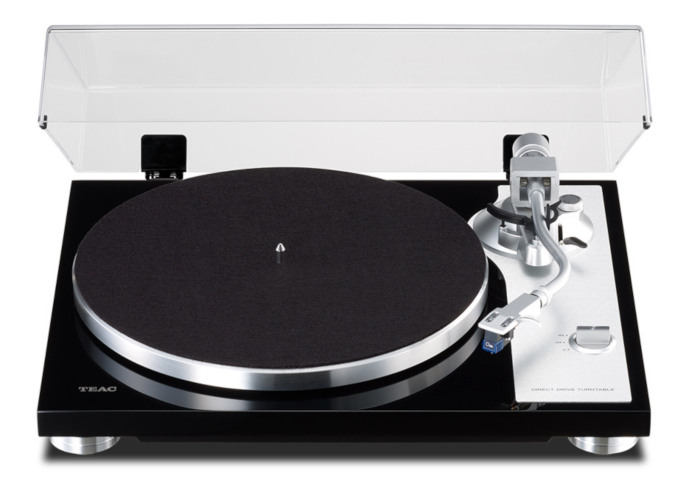 Teac says that the newly developed DC motor offers high accuracy as a result of its microcontroller feedback circuit. The motor's thin design allows for an overall thinner body of the turntable compared to other direct drive systems. It's platter is made of die-cast aluminum.
The dimensions of the TN-4D are 420 × 356 × 117 mm (W × D × H) and its weight is about 6.1 kg. Power consumption is at 2W (standby 0.5W or less).