18. PleXTools vs. SA300 - Page 1
Plextor PX-712A Dual DVD±RW recorder - Page 18
PleXTools vs. SA300 - Page 1
For checking exactly what the PX-712A reports, we used three different media, burned with other recorders. These three media have been measured with the well known AudioDev SA300 DVD CATS system. For your comparisons, we post the PIPO and Beta/Jitter measurements. We post only the SUM8 and SUM1 test results along with BETA/Jitter. In order to fully test a disc, you need 30mins for SUM8, 30mins for SUM1 and 15mins for BETA/Jitter, which equals a total of 75 mins, more even than the CATS!
#1st Test Disc - PISum8 Comparison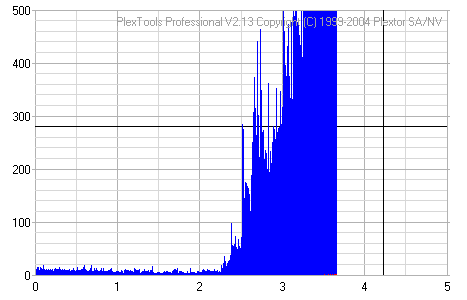 The PX-712A reported un-correctable read error when it reached 3.5GB. Already the PIE error rate was increasing and if the drive continued reading, the PIE error rate line would be similar with the SA300 series.
#1st Test Disc - PIF Comparison
The PIF error rate trend line looks like the SA300, however with totally different value level.
#1st Test Disc - POF Comparison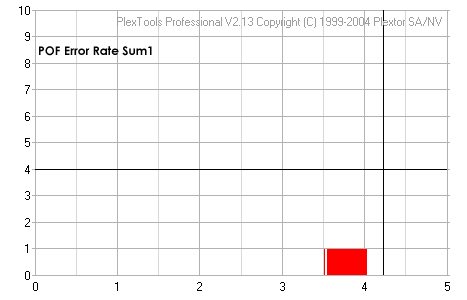 #1st Test Disc - DCJitter/BETA/ASYM Comparison
We can easily see that the BETA/Assymetry trend lines are very much the same, while the DC Jitter trend line isn't.