Pioneer BDR-S06 XLB (BDR-206 DBK)
27. BD-R SL burning - TDK BD-R for 4X
- Disc Info TDK BD-R SL for 4X (TDKBLDRBB)
This is another BD-R SL disc by TDK (TDKBLDRBB), certified for 4X recording. The Pioneer drive will burn the disc at 10X: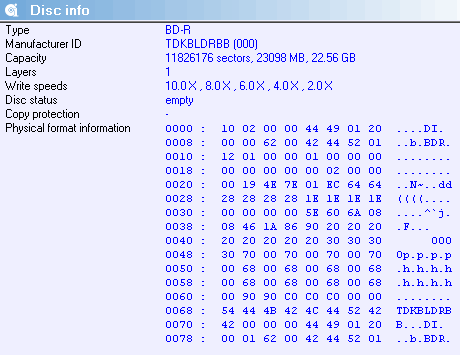 - Burn @ 10X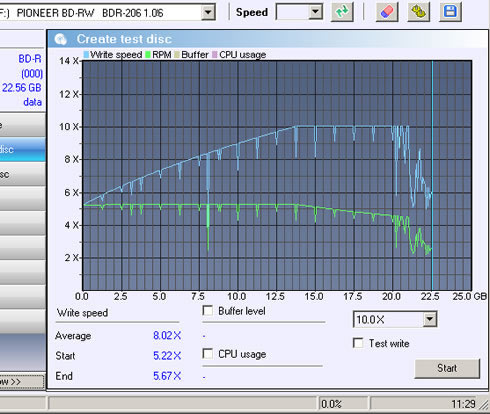 Although the burning process looks smooth until the 20Gb mark, in which the drive slowed down in order to complete the task.
- Read
Despite the problems reported below in the writing task, the transfer rate graph (reading) look smooth.
- Quality
The burning quality looks good, with both LDC and BIS parameters to remain low.