Pioneer BDR-S06 XLB (BDR-206 DBK)
24. BD-R SL burning - Panasonic BD-R SL for 6X
- Disc Info Panasonic BD-R SL for 6X (MEI RA1)
- Burn @ 12X
The Pioneer drive burned the disc at 12x in 10:47 minutes.
- Read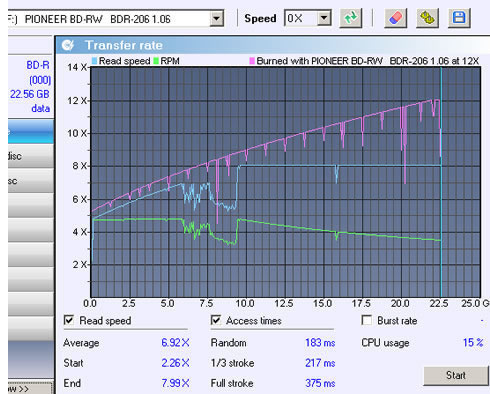 The read-out of the data was not smooth at all (blue line at graph). The drive had problems reading the data after the 6GB mark and until the 9.5GB mark. No read errors occurred.
- Quality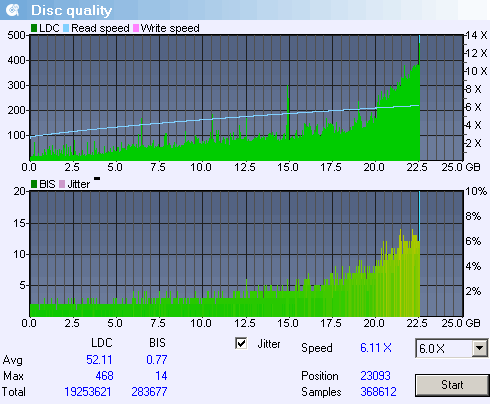 LDC was increasing after the 17.5GB mark of the disc and towards the end of the data area, as the recording speed was also increasing to reach the maximum 12x. The average LDC was way higher than 13 but BIS remained low.