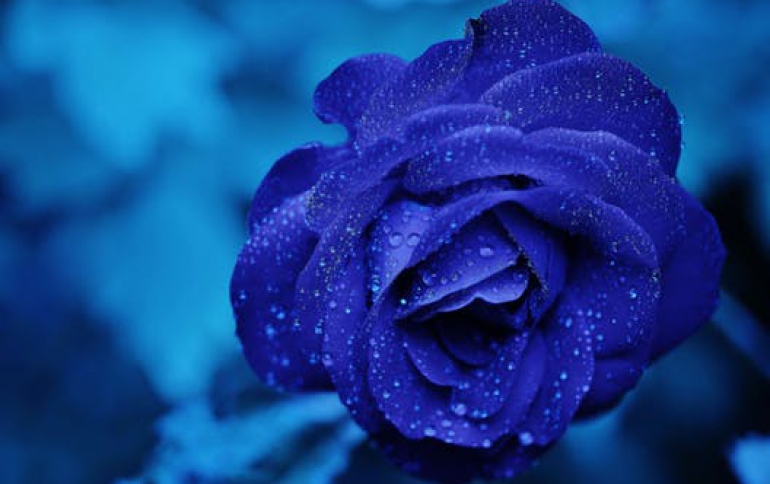 New OQO UMPC Runs Windows Vista
OQO Inc. has just released new versions of the model 02, currently the world's smallest PC capable of running Windows Vista. The company has increased the storage capacity, processor speed, and wireless data transfer speed of its line of UMPCs. It has also dropped the price for its least expensive model, even as it improves the feature set.
Hard Drives
The improvements to the OQO model 02 line start with a choice of high-capacity storage options.
In an industry first, OQO now offers an ultra-mobile PC with a 120 GB hard disk. In addition, the company has increased drive capacities for two of its devices: to 40 GB in the entry-level model, and to 80 GB in the standard high-end configuration.
For users requiring an even more advanced storage solution, OQO now offers a version of the model 02 with a flash-based 32 GB solid state drive. The SSD provides up to 50 percent faster boot and application launch times, as well as increased battery life and ruggedness.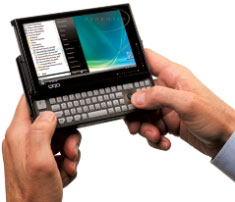 Faster Process and Wireless Connectivity
The high-end versions of the model 02 now include a 1.6 GHz processor, another industry first in a UMPC.
In addition, for the first time, all but OQO's entry-level model can have EV-DO Rev. A added to them. Previously the original version of this 3G cellular-wireless networking standard was all that was available.
Service is available through either Sprint or Verizon.
Entry-Level Price Drop
Some might object to calling a $1,300 computer an "entry-level" device, but this is $200 less than OQO's least expensive model used to sell for. At the same time, the hard drive in this version jumps up to 40 GB. This Windows XP model has a 1.2 GHz processor, and is limited to EV-DO Rev. 0.
Other versions of the model 2 sell for $1700 (1.5 GHz, 60 GB HD), $1850 (1.6 GHz, 80 GB HD), $1950 (1.6 GHz, 120 GB HD), $2350 (1.6 GHz, 32 GB SSD).
To learn more, or to purchase the model 2, visit OQO's web site.