10. IGP X1250
The Biostar motherboard is based on AMD's 690G, which includes an ATI X1250 chipset. You have to remove any PCI-e installed VGA card in order for the IGP to work. After the first reboot, we checked our windows installation. Notice that the memory now shows 1.87 GB whereas we had installed 2GB of memory.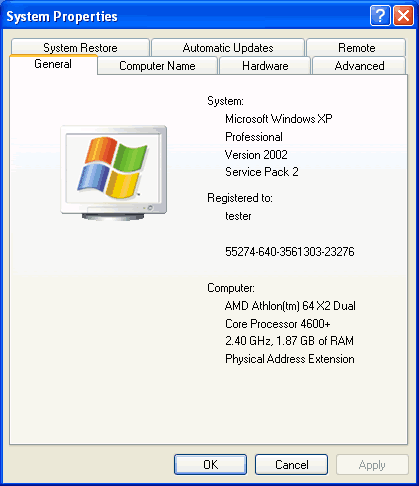 The ATI X1250 allocates memory from main system memory. If you have little memory installed, like 512MB, it is suggested you upgrade to at least to 1GB of memory. Let's see more details about the X1250 IGP graphics chipset:
Everest Ultimate Edition 2006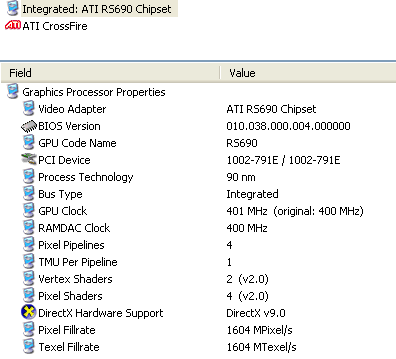 For all tests, we installed ATI's 7.4 Catalyst IGP edition: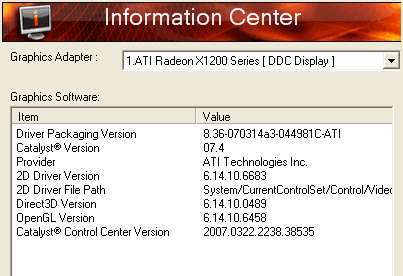 More hardware information on the ATI X1250 series. Apparently, the installed memory size (including main memory) reaches 700MB. The GPU core clock is clocked at 400MHz.
From the BIOS, you can set the Buffer size according to your needs. We left all settings to Auto
While GPU core overclocking is possible, we didn't see any major improvement even after raising the frequency slightly. Above 410, probably due to overheating, the PC won't POST. In any case, the feature is available ...