A Better Way to do Bluetooth
1. Introduction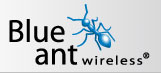 A Better Way to do Bluetooth
Sometimes, a Bluetooth Headset is not practical. Sometimes, we don't want a blinking blue device hanging out our ear. Sometimes, we just want to be able to talk in our cars with no physical limitations whatsoever. For those times - the BlueAnt Supertooth II might be just what we need.
BlueAnt is an Australian based company with offices around the globe. They are exclusively dedicated to manufacturing and selling quality Bluetooth Audio accessories. While it seems that just about everybody is jumping onto the BlueTooth bandwagon these days, very few companies are exclusively dedicated to Bluetooth technology. The dedication shows.
This review will cover the Supertooth II Bluetooth Portable Handsfree unit. The Supertooth is mounted magnetically to the sun visor in the car - or it can be used as a stand alone speaker phone in your home.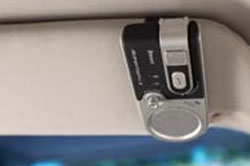 The Supertooth II Portable Handsfree is designed primarily for the car – but it could be used anywhere. It is a relatively compact unit that attaches magnetically (very securely, I might add) to a clip on the sun-visor. The full specifications from the BlueAnt website are as follows:

Supertooth II Product Specifications:
Supertooth II

Bluetooth Standard

Bluetooth V1.1, Class II

Frequency

2.4GHz

Maximum communication distance

Approx. 10m

Operating Talk Time

20 hours

Operating Standby Time

800 hours

Charging Time

About 3 hours

Bluetooth Profiles supported

Handsfree, Headset

Battery Type

Rechargeable Lithium Ion

Speaker

50mm, High Power Neodyne type

Microphone

With built-in noise canceller

Weight

133.3 g (without clip)

Dimension

(lwh): 138x60x25 mm

Other Comments

A Full-Duplex device
Compact size
Compatible to all Bluetooth Mobile phones and PDA's
With a Smart Digital Signal Processor DSP) for Noise Cancellation and Echo Suppression
Supports Voice Dialing (if phone supports)
Supports Redialing (for Handsfree profile only)
Supports Multi-pairing to 2 Devices
Single Pick-Up/Hang-Up Button
With Call Reject Button
Adjustable Volume Control 0º, 55º, 210º Swivel Arm orientations for easy access of the microphone even when the sun visor is up or down