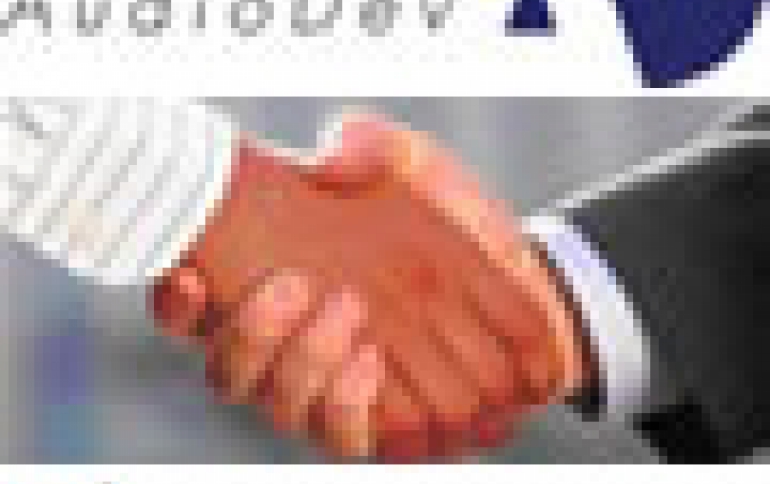 AudioDev and DaTARIUS Enter Strategic Cooperation
The once "rivals" in the optical disc testing equipment AudioDev Sweden AB and DaTARIUS (DataPlay GmbH) have finally entered into cooperation, with DaTARIUS to represent AudioDev's full range of products for optical media testing in regards to Blu-ray Disc and the CATS D400 DVD 4x. The representation covers sales, as well as service and support for the products sold by DaTARIUS, in most of Europe starting December 1st 2010, the companies said. The sales of and support for the AudioDev SA300-platform (DVD Pro series) and SA3-platform (CD Advanced series) remain a responsibility of AudioDev.

DaTARIUS will stop further development and sales of new equipment of the Databank Platform for BD and DVD Cubes in Europe, although service, repair and support for these products will be continued. For a complete list of which countries are covered by the sales and service agreement, visit the webpage of either AudioDev or DaTARIUS, where you will also find all the relevant contact information.

DaTARIUS should not need any introduction to anyone within the optical media industry. They have over 25 years experience in the manufacturing and distribution of equipment for inspecting and measuring at every stage of the optical media manufacturing process. DaTARIUS has a global presence in the optical disc industry through direct subsidiaries and representatives.

"We are welcoming DaTARIUS as our representative in this important market, especially during a time when the BD-format is expanding beyond the established replicators" says Peter Falk, CEO of AudioDev. "I am certain that this cooperation will be positive for our customers, both existing and new" Falk concludes.

On Friday November 12, 2010, the assets of DaTARIUS were sold by DPHI, Inc. in the USA to investors in Europe. Thomas Hackl, one of the new owners, has been appointed CEO. Mr. Hackl announced, "We are very pleased to launch this new company with a structure optimized for the current and future support needs of our optical disc customers, and to expand into new technologies and business developments. The partnership with AudioDev was a key strategic decision and I am very pleased with the atmosphere and customer oriented focus to which we are both committed."

Another synergy these two companies have is the fact that DaTARIUS is the only independent certified DVD A-Lab in Europe, and AudioDev is the only certified Testing Center for BD-ROM Media in Europe. This will give their customers access to both testing facilities through this cooperation.