13. The Speakers
The package also includes the 5.1CH speakers. The front and the rear satellites are the same, while the center differs only in appearance. The specifications are the same for all, 35W at 8ohm.
The cable connections have been designed for greater convenience.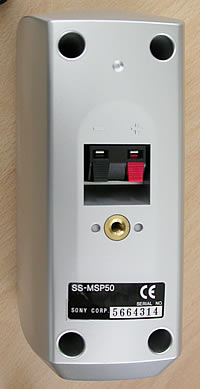 The size of the front and the rear speakers are no larger than a 12mm DVD disc.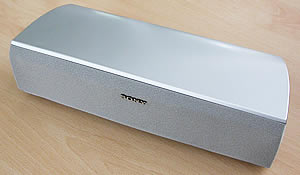 As we stated above, only the size of the center speaker is different from the other satellites speakers. Same impedance as well as maximum input power and the senility level (84dB).

On the top of the sub woofer, there is a power button and a volume level control.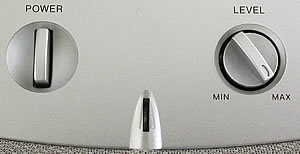 For small rooms, the set will satisfy those who want an affordable complete home theater solution. The detail of sound from the satellites and the center speaker is good. The sound scene we experienced while playing "The Matrix" or "The Gladiator" was rather good. A better explosion from the subwoofer will be welcomed.