17. DVD+R DL - Page 2
SONY DRU-710A Dual DVD±RW Recorder - Page 17
DVD+R DL - Page 2
- Writing Quality
In order to test the writing quality of the burned DVD+R DL DL, we again used the LiteOn SOHD-167T and Plextor PX-712A drives.
Mitsubishi Chemicals DVD+R9 2.4X @ 2.4X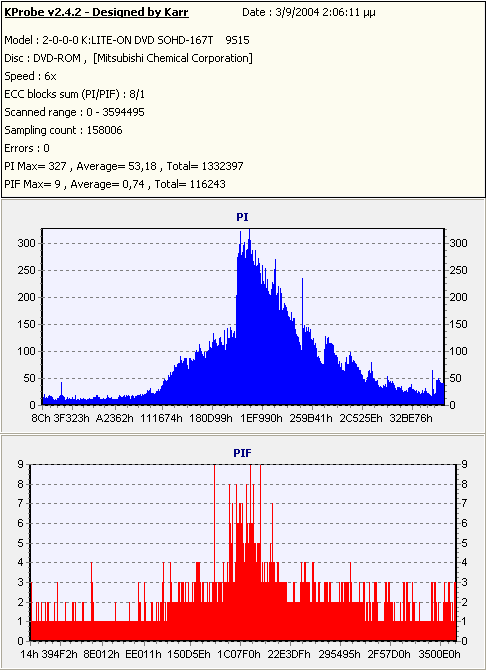 Traxdata DVD+R9 2.4X @ 2.4X
The performance of the drive was about average. The media from Mitsubishi Chemicals revealed good writing quality, although we have seen better, while the Traxdata's DL media was unplayable...