27. Updated Firmware Performance (v.BYX2) - Page 3
SONY DRU-710A Dual DVD±RW Recorder - Page 27
Updated Firmware Performance (v.BYX2) - Page 3
In the table below, you can see the results we got for DVD-R media format at 12X.
In order to test the writing quality and readability of the burned media, we followed our standard testing procedure with the LiteON SOHD-167T reader and the Plextor PX-712A burner.
CMC Magnetics DVD-R 8X @ 12X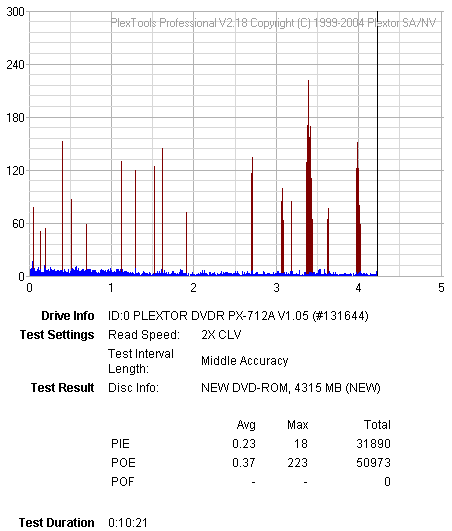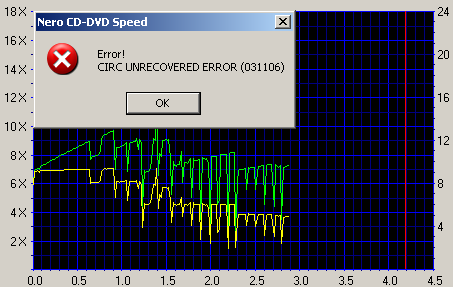 As you can see, although PI error rates where rather low, both media could not be read successfully by the LiteON reader. We hope to see DVD-R writing quality improved with a future firmware release.