29. Updated Firmware Performance (v.BYX2) - Page 5
SONY DRU-710A Dual DVD±RW Recorder - Page 29
Updated Firmware Performance (v.BYX2) - Page 5
In order to investigate the performance of the drive with double layer media, we burned Verbatim DVD+R DL disc with DVD-Video content and DVD-ROM BookType setting.
As the source we used "Gladiator Movie - Special Edition" disc1 with total size of 6.86GB. First, we transferred the movie to the HDD with DVD Decrypter, stored in ISO format (single file). Afterwards, we used the latest CopyToDVD software to burn the image and selected the SONY burner.
There was a small pause after selecting the desired burner, but this should not worry users, since the drive needs to initialize the media to achieve maximum performance.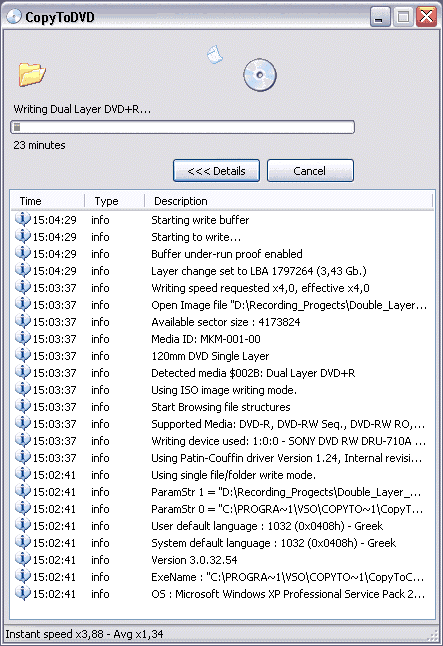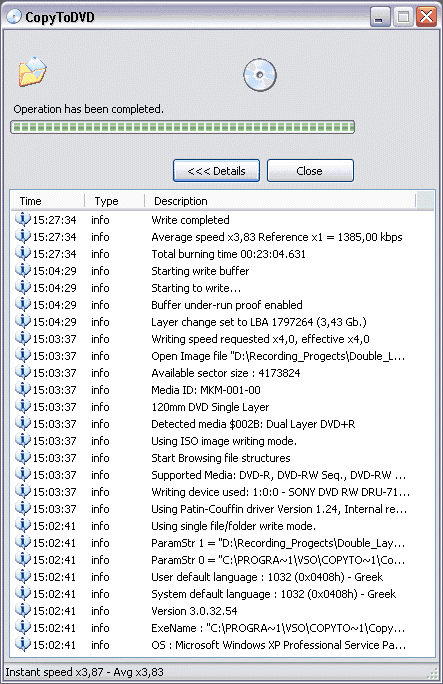 The burner needed 23:04mins to complete this process. The average speed was 3.83X as reported by the CopyToDVD software.