3. Opening the case
Opening the case is easy since Shuttle uses thumb type screws in the system:
Two (2) 3.5" devices (2x HDD or 1x HDD, 1x floppy) and a 5.25" optical device can easily fit inside. Two SATA cables have been pre-installed.
The usual I.C.E. cooling system is present here with two full copper heatsinks found on the north/southbridge chips: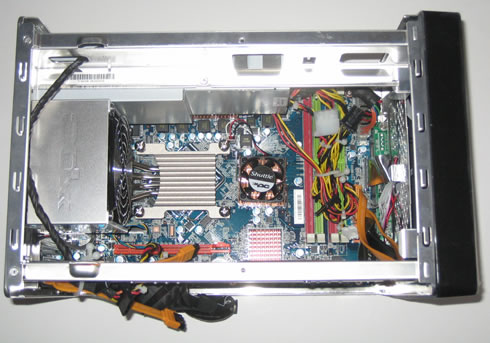 Shuttle has also added a fan to solve any overheating issues. There are also four memory banks that can accept up to 16GB of memory (4x4GB modules).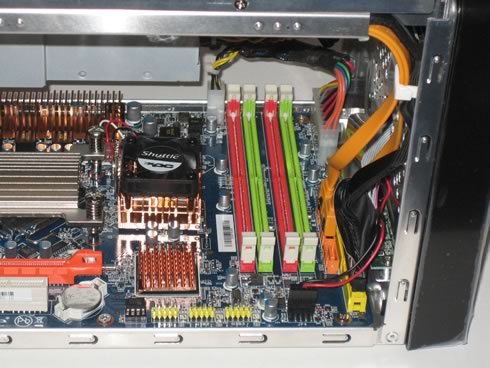 Zooming at the bottom left we see the two IDE cables. Graphics cards can be installed on the PCI-e v2.0 slot, while any other PCI device can be attached to the other available PCI slot.
At the right you will see three extra sets of pins for USB connections. Shuttle hasn't included such cables, but you can probably find a spare one from your old motherboard.
The 80PLUS power supply unit offers a total power 300Watt and features the Active PFC technology.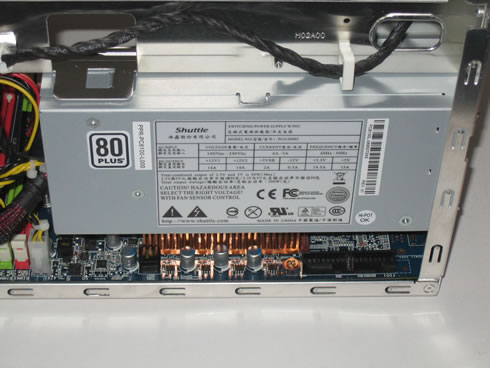 The installed CPU cooler has a copper base with four mounting screws that keep the cooler in place right on the motherboard: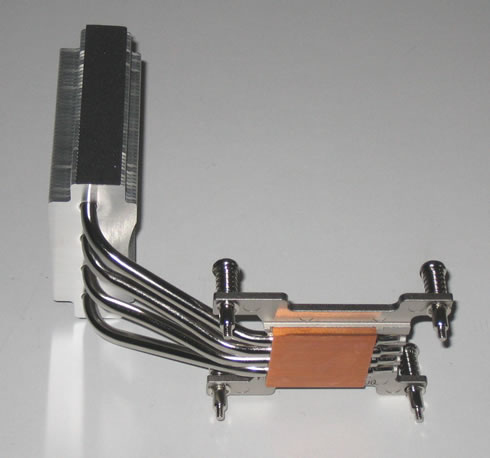 The cooler's main body is made out of aluminum with four heat pipes connecting the copper base with a big aluminum heatshink.
A 92mm fan blows the produced heat out of the PC case: