Shuttle SH81R4 mini PC review
5. Final words
The Shuttle SH81R4 is an affordable and compact barebone that has the potential to become a great machine for your daily computing needs and even for gaming, as long as you select the right components for it. From their side, Shuttle's engineers provide the foundation for a potentially strong system, with many features coming out from the Intel H81 chipset - USB3.0, Intel Socket LGA 1150 processors, two dimm slot for memory up to 16GB and expansion slots for mSATA or WLAN mini PCI-E cards.
The barebone is well-built, with a user-friendly chassis that offers good looks but also a clean layout inside for easy installation of components. Despite its "entry-level" nature, the box worked great with an Intel i7-4790 CPU installed and helped the system maintain stability and almost top performance for the category. Of course, the SH81R4 has not been designed for overclocking, so you'd better head for other Shuttle solutions in case you plan to buy an overclockable CPU.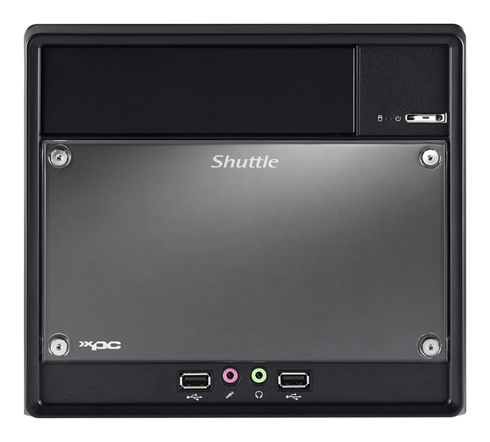 If we had to complain about something that would be the absence of an SD slot and the only three SATA ports provided from the box.
Overall, we feel that the Shuttle SH81R4 is a solid product that will support your CPU and possibly an extra graphics card you may install, in order to make it a full-packed system.
Positive
+ Attractive design
+ Good build quality
+ Supports Socket 1150 CPUs up to i7 without any problems
+ Great performance with i7-4790
+ Many I/O ports (USB2.0, USB3.0, HDMI, DVI, 1Gbit Lan)
+ Reasonably-priced for its performance/stability/form factor
+ Up to 16GB memory support
+ Can be upgraded with mSATA or WLan
Negative
- No SDHC slot at the front
- Front USB ports could be USB3.0
- Only three SATA ports
- Only two dimms may cause issues for users that already own memory