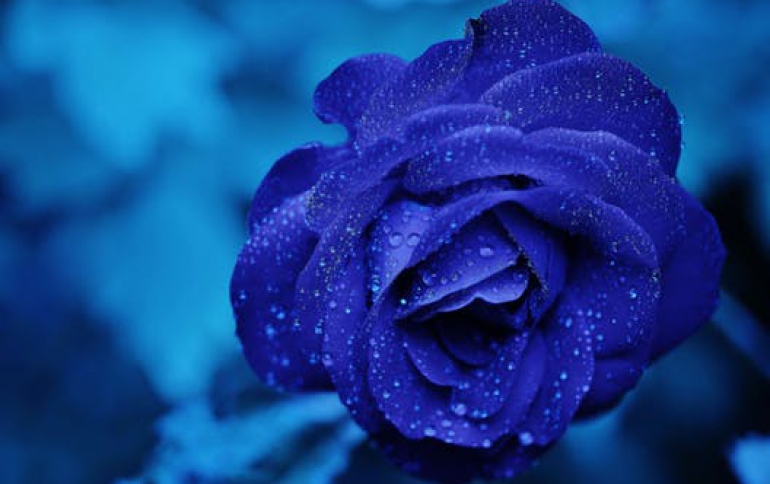 RIM Launches First Flip-phone BlackBerry
Research In Motion is launching a flip version of its popular BlackBerry Pearl smartphone, a move that reasserts its push into the retail consumer market. Like RIM's original Pearl model, the first-ever flip BlackBerry comes loaded with multimedia features such as a video and music player and a 2-megapixel camera with flash, as well as a Web browser and an abridged keyboard.
The quad-band EDGE based BlackBerry Pearl Flip smartphone presents a sophisticated look with a sleek desig. It weighs only 3.6 ounces and measures approximately 3.9" x 1.9" x 0.7". Featuring two high-resolution, light-sensing color displays, the external LCD makes it easy to preview incoming emails, text messages and phone calls without opening the handset, while the large, 240 x 320 internal LCD displays messages, videos and web pages with high detail and contrast.
The BlackBerry Pearl Flip smartphone also includes many premium phone features, including Speaker Independent Voice Recognition (SIVR) for Voice Activated Dialing (VAD), support for mp3 ring tones, smart dialing, conference calling, speed dialing, call forwarding, voicemail attachment playback and enhanced background noise cancellation. It also features a speakerphone and Bluetooth 2.0 for use with hands-free headsets, stereo headsets, car kits and other Bluetooth peripherals such as a GPS receiver. The removable/rechargeable 900 mAhr battery provides four hours of talk time and over 14 days of standby time.
Featuring a large SureType QWERTY keyboard that makes typing messages and dialing numbers fast and easy, the BlackBerry Pearl Flip, like all BlackBerry smartphones, provides integrated access to the BlackBerry wireless services. The DataViz Documents to Go software suite is also preloaded, allowing users to edit Microsoft Word, Excel and PowerPoint files directly on the handset. The BlackBerry Pearl Flip is supported on BlackBerry Internet Service, BlackBerry Unite!, BlackBerry Professional Software and BlackBerry Enterprise Server.
An HTML browser displays web pages in either "Column View" or "Page View" and different emulation settings allow users to choose between desktop-style HTML content and the mobile version of web pages. The browser also supports RTSP for watching online streaming video from sites like m.youtube.com. In addition, the BlackBerry Pearl Flip smartphone features built-in Wi-Fi (802.11 b/g) with support for UMA (unlicensed mobile access).
The new clamshell flip BlackBerry will be available around the world starting this autumn. In the United States, T-Mobile will be the exclusive launch carrier. No pricing details were immediately available.
RIM has more than 16 million subscribers. It says that "non-enterprise" customers -- the company's term for small and medium businesses and consumers -- now represent more than 40 percent of that total.
The drive for retail consumers has put the company in more direct competition with hardware makers such as Apple and its iPhone, as well as Motorola and Nokia.