2. Inside the package
The current price of the product is around ~$100, as found in online stores.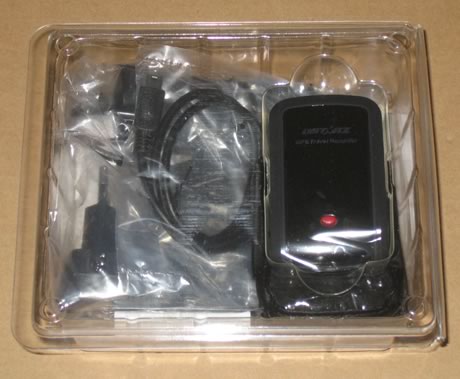 For our testing purposes, Qstarz sent us the retail package that includes:
1x GPS BT‐Q1000P unit
1x Lithium‐ION Rechargeable Battery
1x Cigarette Adapter
1x mini USB Cable
1x Optional Travel Charger
1x Driver CD
1x printed Warranty Card + printed user's manual.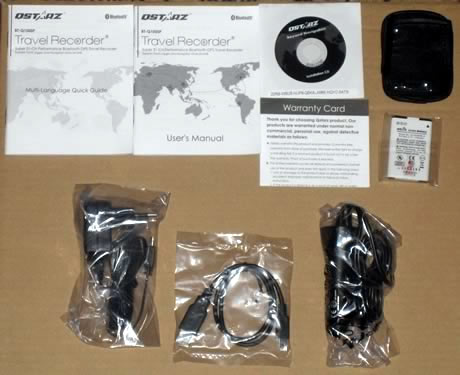 On the top of the black-colored device there are three leds indicating the different operation states of the device. The bigger red button shown in the picture below should be used to record POI (point of interest). The bottom side is covered with rubber to make sure the device is stable on the car's dashboard.
The three main leds light up when the device is ON. Below you can see a description of the various LED indications.
The power on/off switch is placed on the left side of the device. Moving the switch enables either the NAV or the NAV+LOG functions.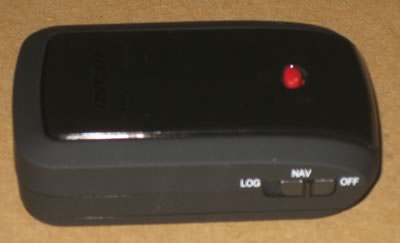 The right side includes a mini USB jack for battery charging when connected to a PC.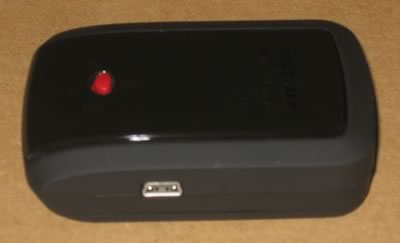 The included Li-Ion battery is rated at 3.7V /1100mAh.