14. Conclusion
Pioneer DVR-A08XLA DL Recorder - Page 14
Conclusion
The Pioneer DVR-A08XLA hits the market with an improved firmware over the DVR-108 drive. We have seen several improvements, mostly in writing quality over the previous v1.04/v1.06 firmware releases, but we feel there is still room for improvement. The biggest problem we saw was with TraxData DL media, since the produced disc was not readable near the end.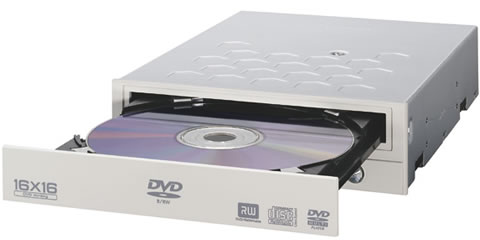 As was expected, the DVR-A08XLA is much more eye catching than the DVR-108 model, and you also get the QuietDrive Technology that reduces noise during playback and unleashes the DVD ripping speed up to 12X. However, at the same time, you will be forced to pay extra bucks, since the retail package costs a little more than the DVR-108. Pioneer gives an estimated retail price for the drive at around €159, but we feel it will be lower in order to be able to compete against NEC's and LiteON's 16X recorder proposals...
Certainly the DVR-A08XL series is a good buy, without too many risks for amateur and average users, but with some drawbacks for the more experienced users.
- The Good
Supports 4X DL writing speed
Very nice front bezel design
Quiet operation with QuietDrive Technology
Supports DVD-ROM booktype for DVD+R9 format
Very good CD/DVD error correction
High ripping speed (12X CAV) with the appropriate setting :-)
Good CD writing quality
Improved DVD writing quality
Supports reading of DVD-RAM media
Can overburn up to 90mins
Supports CD-Text (reading/writing)
- The Bad
Low CD recording speed (32X)
Cannot recognize Key2Audio protected discs
Cannot backup accurately the newest SD2 protected titles
Very slow reader when reading SD2 protected titles
Doesn't support Mount Rainier for CD/DVD formats
Doesn't support overburning for DVD±R formats
Doesn't support DVD-ROM booktype for DVD+R/+RW formats
Doesn't report C2 pointers
Cannot be used to measure C1C2/PIPO errors for CD/DVD media
- Like To be fixed
High PIE error rates with specific media
High 3T Pit/Land Jitter values
The supported media list for 12X/16X is still restricted (can be fixed with firmware upgrade)
Ripping problems with CDS200 protected Audio discs
Recognition/ripping problems with 90/99min Audio discs