6. Final words
Before starting this test, we were rather skeptical whether the new Torqx series would perform better than the Warp v2 series but the first results we got were very encouraging.
The Torqx is based on a brand new controller with a 64MB cache that really makes the difference compared with the JMikron-based SSDs. The reading/writing speeds were impressive, especially after performing the firmware upgrade to the latest 1571 revision. If you have skipped our tests just go back a few pages and have a look to all the graphs to get an idea of what kind of performance you should expect.
In addition, the product supports the TRIM commands, meaning that it is expected to be benefited by the upcoming Windows 7 RTM build, offering native support for these performance optimizations without having to use any utility like the wiper.exe - which works wonderful with this drive by the way.
We also liked the inclusion of the useful 3.5" installation bracket in the package as well as the firmware jumper. We hope that future firmware upgrades will not to require a full data erase as it happened with the Ver.1571.
Continuous use of the SSD (for many hours) has an impact on the reading/writing performance as we can see in the graph below:
Bit using the wiper.exe utility helps us recover most of the writing speed:
We have serious reasons to suggest this product to all users who need a fast solid state drive. The Torqx drive does not suffer from the stability issues reported from previous MLC-based SSD and it is also available at the reasonable price (for the category) of $385 (after rebate). The product is also backed by a 2-year warranty and possibly even more, as long as Patriot Memory decides to extend it following the example of OCZ technology. This product shines in both performance and price for sure.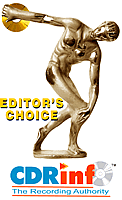 Positive
+ Very high reading, writing especially with the latest firmware installed
+ Firmware upgrade is performed under Windows
+ 64MB Cache buffer permanently solves 'stuttering' problem
+ Supports TRIM command with wiper.exe
+ Includes 3.5" mounting bracket
+ 2 years of warranty
Negative
- Current firmware upgrade erases stored data and requires a jumper
- Competitors 3 years of warranty
- Price may be rather high for entry level users