OPPO Announces 5G-enabled Smartphone, 10x Zoom Camera Tech
Chinese smartphone maker OPPO on Saturday unveiled its first 5G smartphone. The company also talked about a camera-centric model featuring 10x lossless zoom technology.
The 5G smartphone is powered by the Qualcomm Snapdragon 855 processor, paired with the chipmaker's X50 5G modem, integrated RF transceiver and RF front-end solutions.
Four carrier networks -- Swisscom, Australia's Telstra and Optus, and Singtel in Singapore -- will sell the unnamed 5G Oppo phone first, launching in Q2 2019, a quarter that spans April through June. It'll come to China Mobile this summer.
U.S. customers need not apply, however, since Oppo doesn't have much of a footprint in the States, and isn't partnering with any carriers in America.
The phone-maker announced last December that it had built a 5G prototype phone based on the Oppo Find X, which has been already released.
The second unnamed smartphone features a new optical zoom technology that offers significant improvement over OPPO's previous 5x zoom technology and will be launched in the second quarter of this year.
The slim smartphone brings you everything from ultra-wide-angle to telephoto shots, offering you brand new perspectives on landscapes, portraits and more. It will use a slim triple-camera system that includes a 48MP main lens and an 120-degree ultra-wide lens along with a 160mm zoom lens. Using all three cameras the device will take photos with 10x lossless zoom. OPPO said that its triple-lens camera structure gives the camera a broader focal length range than ever before (8MP resolution; full frame equivalence 15.9mm – 159 mm). Oppo used a used a periscope design to house the telephoto lens inside the casing of the phone, and also used D-cut lenses to keep the camera compact. This brought the entire triple camera module down to a width of under 6.76 mm—a space saving of 120%.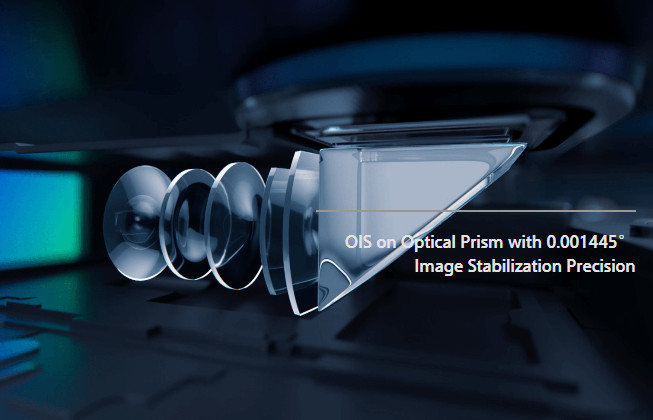 Shaking is unavoidable with hand-held photography, and at close range the effects are most noticeable. Oppo said that the ultra-clear main camera and optical prism telephoto Lens use optical image stabilizing (OIS) technology to retain superior image quality.
Folding Phone in the works?
Oppo has not said anything about plans to relase a folding phone, but the company has been recently awarded with a patent that reveals a foldable device with no bezels and a pop-up camera.
The patent was filed with the European Trade Mark and Design Network (TMDN).