OCZ Vertex 4 128GB review
2. The drive
Below you see the retail package of the OCZ Vertes 4 128GB SSD:
The inner packaging is typical for OCZ and their flagship product line. It includes a 3.5" SSD adapter for desktops, an OCZ sticker for your PC, mounting screws and an installation guide.
Externally, the Vertex 4 looks just like previous SSDs from OCZ. There's a sticker on the top of the black enclosure with a brushed metal backplate on the opposite side that includes capacity information, product number and serial number.
Inside, the SSD is using sixteen 8GB 25nm MLC flash NAND chips, placed in both sided of the PCB. The Indilinx Everest II SSD processor is positioned at the center of the PCB.
This drive follows the SATA compatibility connection, and although the Vertex 4 is backward-compatible with SATA 3Gb/s, a native 6Gb/s motherboard is required for maximum performance.
The drive came with firmware Ver. 1.4 installed: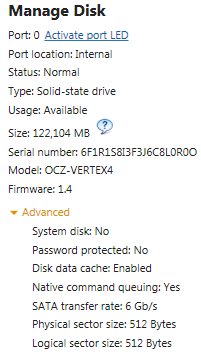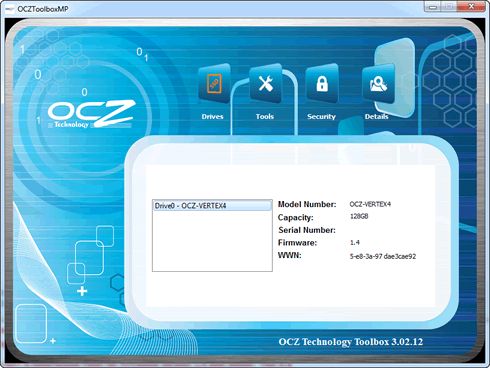 Using OCZ Toolbox we flashed the drive's firmware to Ver. 1.4.1.2: