26. Blu-ray burning - Moser Baer India MBI R06 RA1 BD-R SL 6x
- Media Info
Moser Baer India is also among one of the few manufacturers of recordable Blu-ray discs that are currently offering BD-R SL discs certified for 6x recording.
Here we used the Moser Baer BD-R SL for 6x (MBI R06) discs. According to the software, the LiteOn iHBS112 will burn the disc at 6x:
- Writing - 6x (5.94x average) in 15:53 min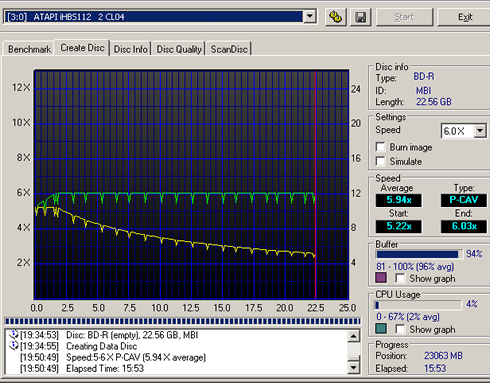 - Reading - 8X (5.95X average)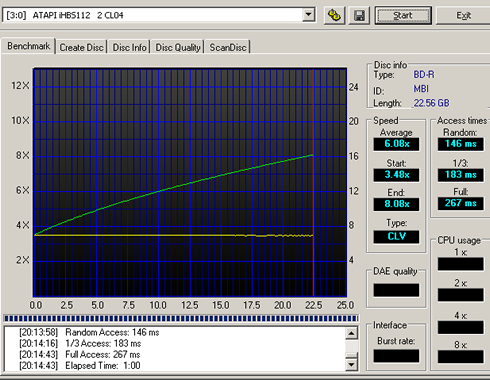 The disc was fully readable.
- Quality @6x
The reported average LDC and BIS are low. All jitter, LDC and BIS parameters gave a sudden spike right at the end of the data area, but as you can see from the graph this had no effect on the readability of the disc.