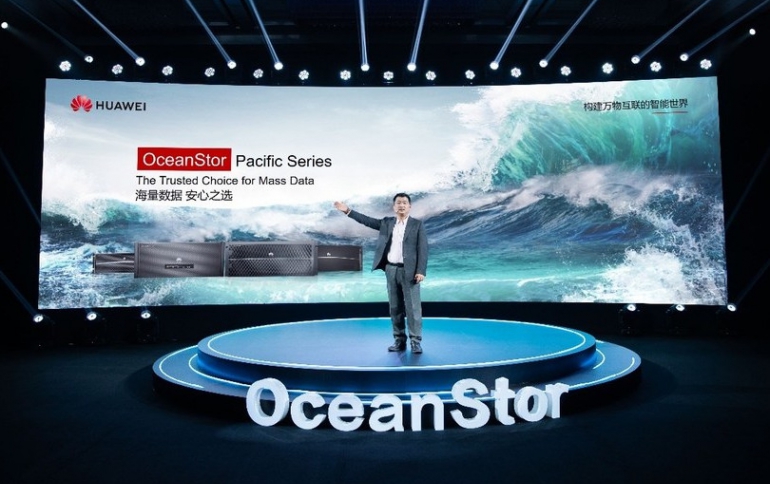 Huawei Announces the New OceanStor Pacific Series for Mass Data Storage
Huawei is launcing the next-generation mass storage system -- OceanStor Pacific Series.
The series delivers cost-effective services for AI, HPC, videos, and other mass data scenarios by breaking architectural, service, and performance boundaries, and leveraging multi-protocol interworking, next-generation elastic EC algorithm, and a series of dedicated hardware.
Peter Zhou, President of Huawei Data Storage and Intelligent Vision Product Line, said, "Mass data will play an increasingly important role in enterprise digital transformation. Today, only 2% of global data is stored, and only 10% of the data is being mined for further value. Enterprises are facing insufficient capacity, data silos, and complex management when dealing with mass data. Our OceanStor Pacific Series is designed to answer these pain points, setting a new benchmark for efficient, economical, everlasting mass data storage, and helping us become the trusted choice for mass data."
This new series breaks the service boundary to implement interworking of file, HDFS, and object protocols, addressing performance and semantic loss issues caused by traditional gateways. In autonomous driving R&D, one Huawei storage system streamlines data processing across different phases. Data does not need to be migrated between multiple storage systems, improving service processing efficiency and reducing space. The next-generation file system supports bandwidth- and OPS-intensive applications, adapting to increasingly complex HPC loads.
The series also features the vNode mode along with the next-generation elastic EC technology. It yields a disk utilization of up to 93%, over 40% higher than the industry average, without compromising performance and reliability. Its new node with high density and large capacity supports 120 disks in just a 5 U space with 2.67x density than general-purpose storage servers. Hot, warm, and cold data is automatically tiered onto SSDs, HDDs, and Blu-ray disks on demand, meaning that data can flow freely without intervention.
The series also provides a four-level mechanism for data, devices, systems, and solutions to ensure high reliability. Its sub-health detection and pre-processing identify fault risks before they occur. The OceanStor Pacific Series uses cross-cluster active-active and three-site multi-active DR mechanisms for cross-region DR, ensuring 24/7 online services of banking images, online videos, and other production applications.