2. Package
For our tests, Globalsat provided the retail package of the GH-601. It includes the GH-601 device, a USB cable, an AC/DC 5V charger (with USB connector), a CD with drivers and lastly, a printed manual. The price of the GH-601 has not yet been announced.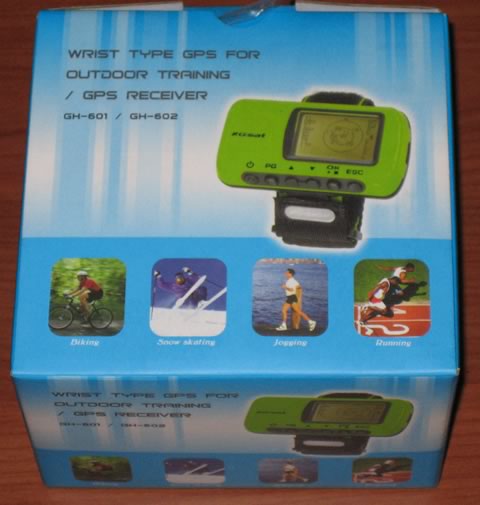 The GPS device is definitely bigger than your average wrist watch. On the top of the device, it has a large LCD screen, and an array of buttons running along the bottom . The built-in antenna is located next to the display, under the G-Sat logo.
The GH-601 can fit at any size hand, with the woven wrist band which secures it firmly.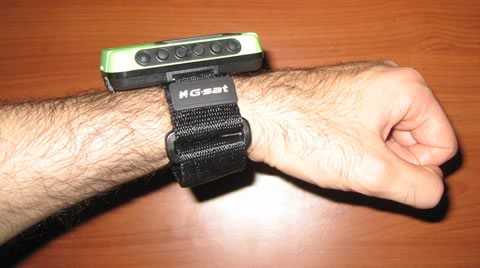 The overall weight is around 75gr, which is pretty light.
On the left side is the USB port, for charging and connecting to a PC.
Our device had serial number 00211 :-)