Crucial MX500 500GB SSD review
4. CrystalDiskMark
CrystalDiskMark is a disk benchmark utility provides throughput data based on sequential reads and writes, and random (512K/4K/4KQD32) reads and writes of various sizes. We used both the older v3.04 and the newest v6 versions of the software, under both compressible and incompressible data modes: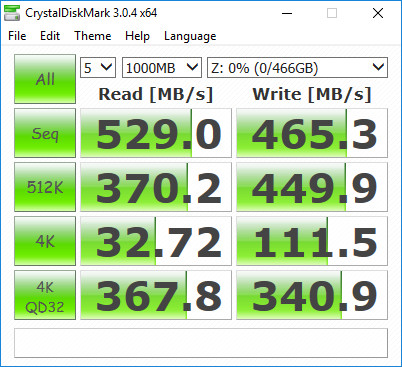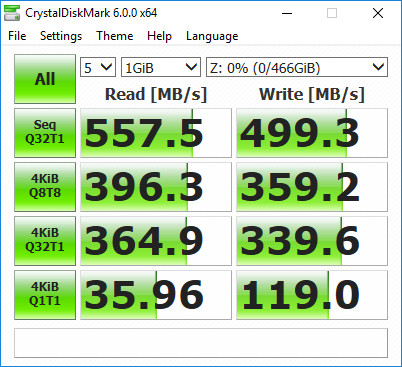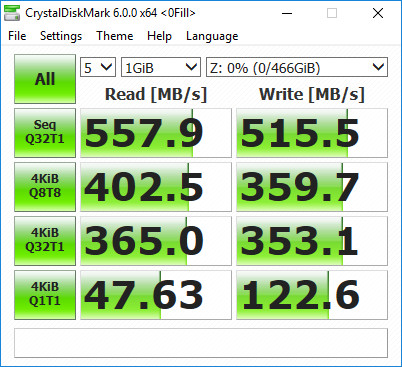 The sequential tests show that the Crucial MX500 500GB SSD is able to max out the SATA interface when reading and get very close when writing. This is translated to fast moving of large files in a real-world usage.
Typical inexpensive SSD series can't pass 30MB/s random 4K read. The MX500 offers over 34MB/s what is pretty good result.
For a drive aimed at the mainstream market , the MX500 500Gb SSD performs very well dealing with small 4K files at a pretty deep queue depth.