CPU Coolers Roundup For LGA1366 April 2009
3. NH-U12P SE1366 by Noctua
| | |
| --- | --- |
| Manufacturer | Noctua |
| Model | |
| Price | |
| Category | Overclockers |
The Noctua NH-U12P is a product that we have already tested in our previous Socket 775 roundups, but today we are testing a special edition of it that uses an LGA-1366 mounting clip. It's relatively higher price compared to other CPU coolers means that the product should be offering more than the typical as it is addressed for overclockers. Let's hope its actual performance will worth the extra spending.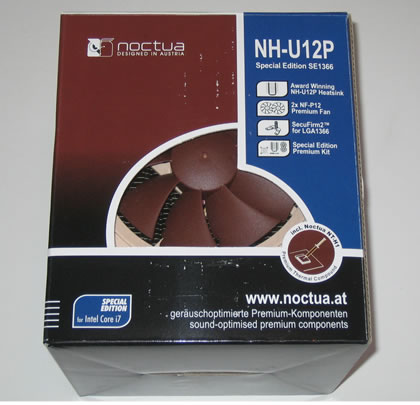 The package includes two NF-P12 120mm fans, the NT-H1 Thermal Compound and the special LGA-1366 mounting clip. Of course there are also other smaller screws, plastic anti-vibration tapes and a mounting tool. It is highly advised to read the manual before installing the cooler.
The device itself is not any different than the NH-U12P we reviewed recently. The cooler is height is the same, it has a big base and three U shaped heatpipes.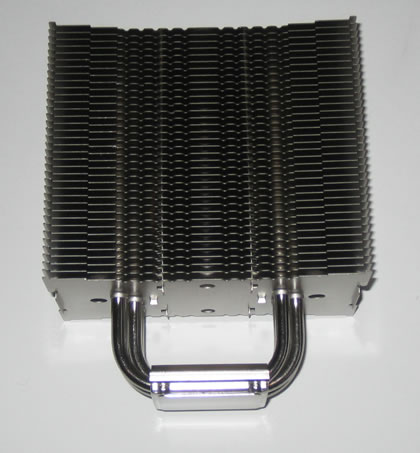 - Installation
The included screws will get you busy for quite some time during installation. First you have to read the manual to understand where everything goes to. Begin with the installation of the backplate on your motherboard and then mount the rest screws/plates to secure the cooler.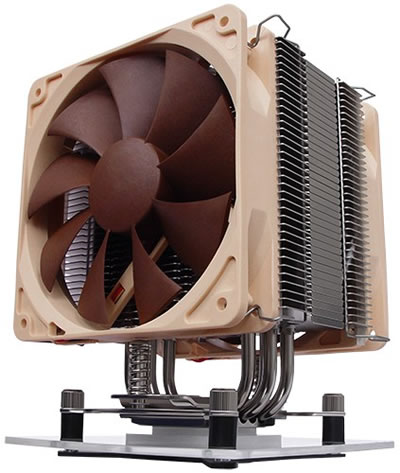 Before purchasing the specific product, you'd better read its motherboard compatibility page, although the list is long enough and it will most probably include your model.
The included low and ultra low noise adapters may be useful if noise is a concern for you.
Of course installing both the included fans requires a big PC case. To get better results, make make sure that the air flows coming from each fan have the same direction.