CPU Coolers Roundup For LGA1366 April 2009
12. Conclusion
In general we are satisfied with the performance of each LGA 1366 CPU cooler of this roundup, considering the specifications and physical dimensions of each product. According to our tests, the newcomer ProlimaTech did a great job with the 'Megahalems' model. Combine this product with two powerful 120mm fans and you will get amazing results.
Let's now see each cpu cooler individually:
Gelid Silent Spirit: A new product from Gelid Solutions. It promises high performance and low noise and indeed it is very quiet and its performance is adequate. The cooler retails for about $30 which is more or less the second best price in this
roundup. Keep in mind that the LGA-1366 clips are sold separately.
Noctua NH-U12P SE 1366: We have tested this product in past and now comes with an LGA-1366 mounting kit, the SE 1366 edition. The retail package is complete - after all you are paying almost $70 for this product. However the performance was as high as someone would expect.
Scythe Kama Angle: A uniquely designed product from Scythe for quiet PCs. It performed better than the Intel stock cooler but we feel that it is overpriced for what you get.
Scythe Mugen 2: The new Mugen series offers better performance than the original Mugen series. A top product available for just $32. However the mounting could be easier and frankly, we expected something less complicated.
XigmaTek Cobra D984: One of the lowest-priced products we tested. Its small dimensions could make it an ideal solution for HTPCs but the installed 90mm fan produces much noise.
XigmaTek Nepartak S983: Another low-priced product with good performance under stock speed/voltage. Again the 92mm fan produces so much noise but the cooler will allow you to easily overclock your CPU.
XigmaTek HDT-S1283: The HDT-S1283 is the largest cooler among the three XigmaTek products we tested. However in both cases, the Nepartak S983 was better and costs less. On the bright side, the e HDT-S1283 is more quiet.
Our 'Editor's Choice' award goes to the ProlimaTech Megahalems for its impressive design, big base and the best performance, which could be even higher if you use two highly rotating fans. For our test we chose to install the Noctua NF-P12 fan that offers a great noise/performance ratio. The product also comes with a convenient mounting mechanism for easy installation. Priced at almost $60, the ProlimaTech Megahalems is an expensive cooling solution for power users,but we feel that it's a great product.
We should also mention two other products here that deserve the 'Safe Buy Award'.
The first one is the Scythe Mugen 2 that delivers a very good performance combined with a great retail price. It's mounting mechanism could be better but who knows, perhaps the Mugen 3 series will be the ideal product :)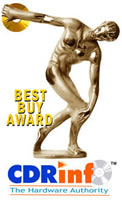 Another 'Safe Buy' product is the XigmaTek NeparTak S983, which managed to outperform larger CPU coolers Noise could be an issue for some users but you cannot have it all.. The product available for just $27 after all.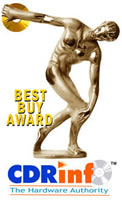 Ending this roundup, we would like to thank the following companies for providing their products:
Gelid Solutions
Noctua
ProlimaTech
Scythe
XigmaTek