2. The Package
The first impression is always the most important and in this department, the Fatal1ty AN8 is definitely a winner. The motherboard comes in a quite large black colored box, looking as mean as a board can! On it, we can see bullet holes that represent Abit's Bullet Proof Technology.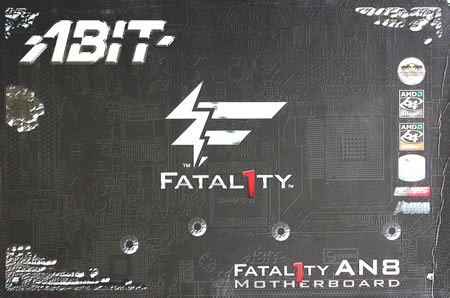 The front of the box flips up to reveal some of the highlights of the motherboard, such as the audio riser card, the onboard dual fan OTES cooling system and the copper chipset HSF unit.
Opening inside, we see that the motherboard is enclosed in a separate white cardboard box of its own that protects it from coming into contact with any of the other components inside. This is definitely one of the most carefully thought out packaging solutions we have seen in a motherboard.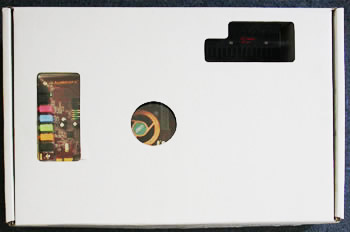 Underneath the motherboard box, we find two more boxes that contain all the software and extras.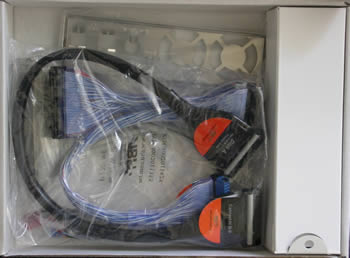 These extras include the ATA 133 and floppy rounded cables, SATA 150 cables, dual ended SATA power cables, the rear shield, the driver CD's and manuals, a dual fan memory cooler named OTES RAMFlow which can be placed on the top of the RAM modules, a separate audio riser card and a rear bracket for the additional USB 2.0 and IEEE 1394 ports.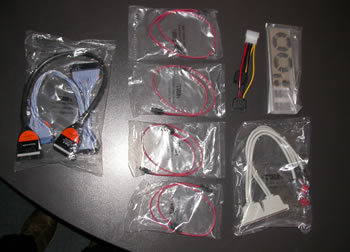 We were quite impressed with the package's quality and completeness, so it was time to see the motherboard itself.